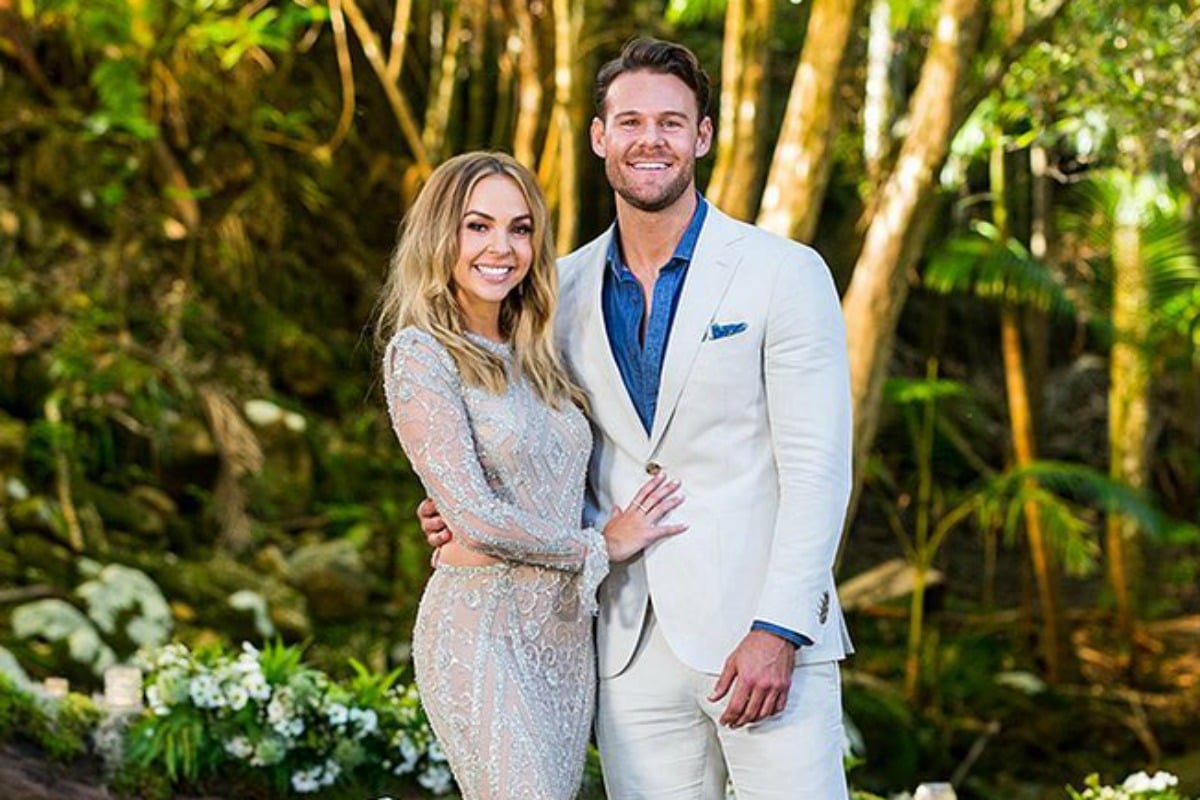 1. Apparently The Bachelorette's Angie and Carlin aren't working out, and it must be true because 'sources' say so.
Look, we are all still shocked that The Bachelor's Matt and Chelsie recently split, but that doesn't mean love is dead – and it certainly doesn't mean all Bachie couples are doomed.
Alas, rumours have been going around that Angie Kent and Carlin Sterritt have been struggling to keep their relationship gong since filming ended on The Bachelorette.
A 'source' apparently told NW magazine that Angie and Carlin have found it a bit tricky to keep their relationship going post-show.
"They're all smiles now, doing press, but the truth is that they've really been struggling to make things work," the source supposedly told the publication.
"Angie is absolutely heartbroken that it's not panning out.
"She and Carlin just had too many obstacles in their way. They also didn't see eye to eye on a lot of the important stuff. They were butting heads over every little thing!"
While it's not known whether the rumours are true or not, we can all agree these anonymous 'sources' seem somewhat… questionable.