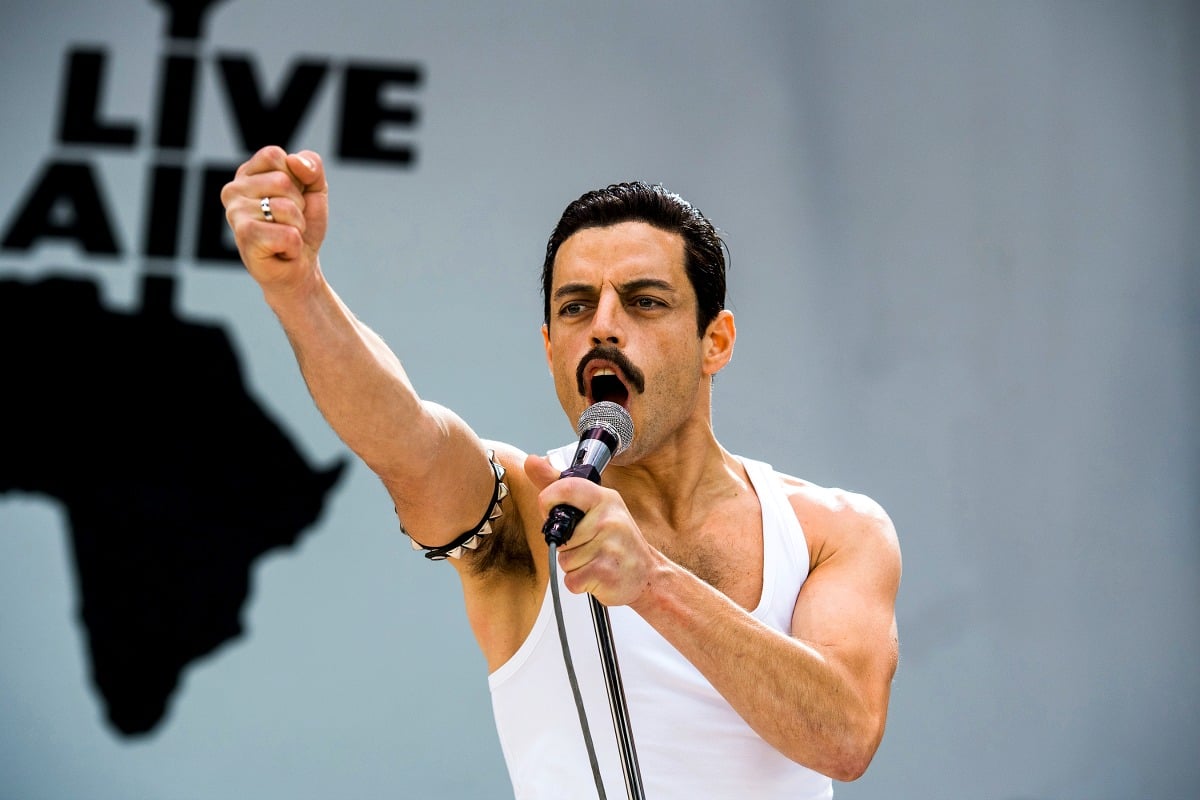 After months of speculation, Adam Lambert has finally confirmed his cameo in Bohemian Rhapsody.
The singer, who appeared in the Queen biopic for a few seconds, confirmed his appearance in the film earlier this week, sharing a screenshot from the movie to Twitter and Instagram.
"Who is he?!" Lambert jokingly captioned the photo.
In the film Lambert plays a bearded truck driver who very briefly meets Rami Malek's Freddie Mercury at a gas station.

Although the 36-year-old's split-second cameo went completely unnoticed by many, it carried a special meaning for Queen fans.
In 2009, Lambert performed alongside Queen members Brian May and Roger Taylor on American Idol
Since 2012 Lambert has been performing alongside May and Taylor under the name Queen + Adam Lambert.
Although the group haven't recorded or released any original material at this point, they have embarked on a number of world tours, including a visit to Australia early last year.
Lambert previously admitted that he had a small cameo in the film while attending the New York premiere of Bohemian Rhapsody, telling reporters that his role was "very, very mysterious".
Missed Bohemian Rhapsody? Watch the trailer for the award-winning film here. Post continues below…