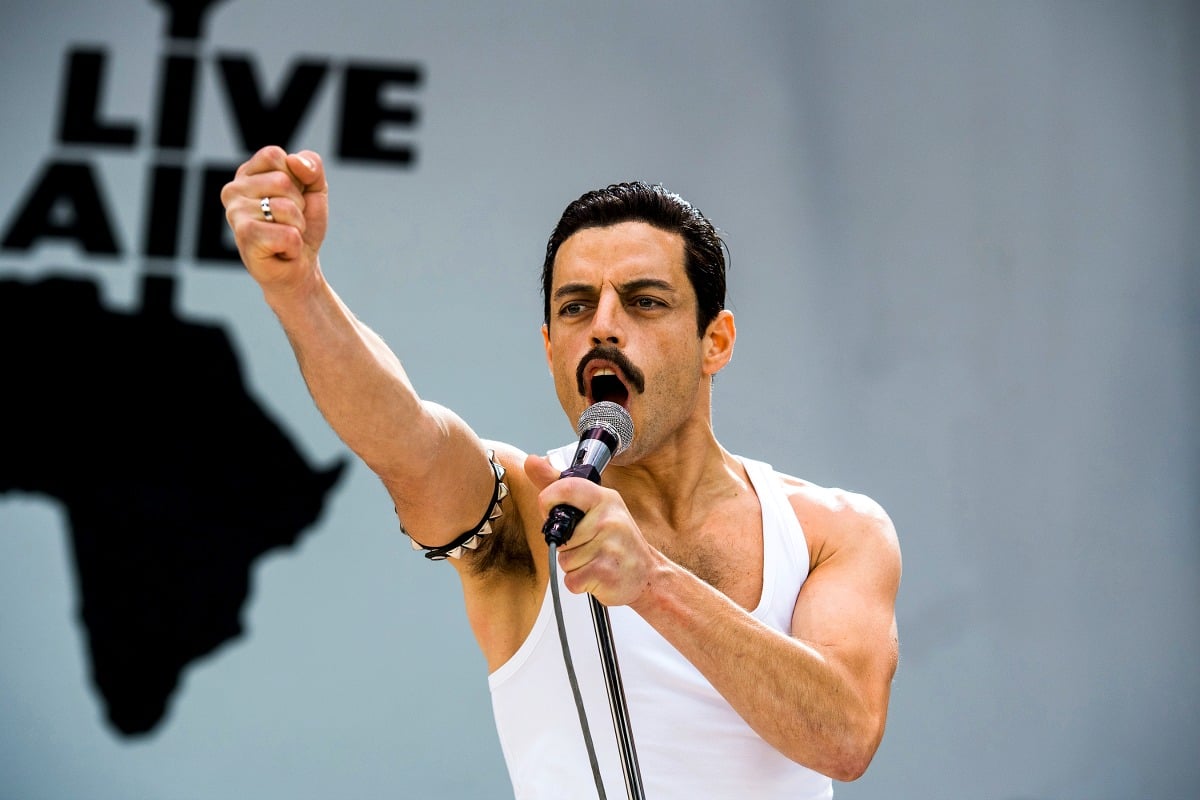 With the release of the new Queen biopic Bohemian Rhapsody earlier this month, there's one video everyone is turning to after seeing the film – the original recording of Queen's iconic Live Aid performance.
In 1985, the 21 minutes Queen spent on stage at Wembley Stadium in front of a sold out crowd and a global TV audience of millions landed the band the title of 'the greatest live gig of all time'.
And now, over three decades later, the performance is still just as breathtaking as ever.
The new biopic, featuring Rami Malek as Queen frontman Freddie Mercury, has led thousands to return to the iconic Live Aid performance, with many fans pointing out how incredibly accurate Malek's portrayal of Mercury is.
The Live Aid similarities between Freddie Mercury and Rami Malek pic.twitter.com/pLANLY6VS1

— BEST OF FREDDIE MERCURY (@MOMENTOFMERCURY) November 6, 2018
From the placement of Pepsi cups littered on Mercury's piano to Mercury's facial expressions and gestures, the similarities were unbelievably accurate.
freddie mercury at live aid in 1985

rami malek in bohemian rhapsody (2018) pic.twitter.com/YOsybLZYC2

— caitlin ♛ (@RIVERJPHOENlX) November 7, 2018