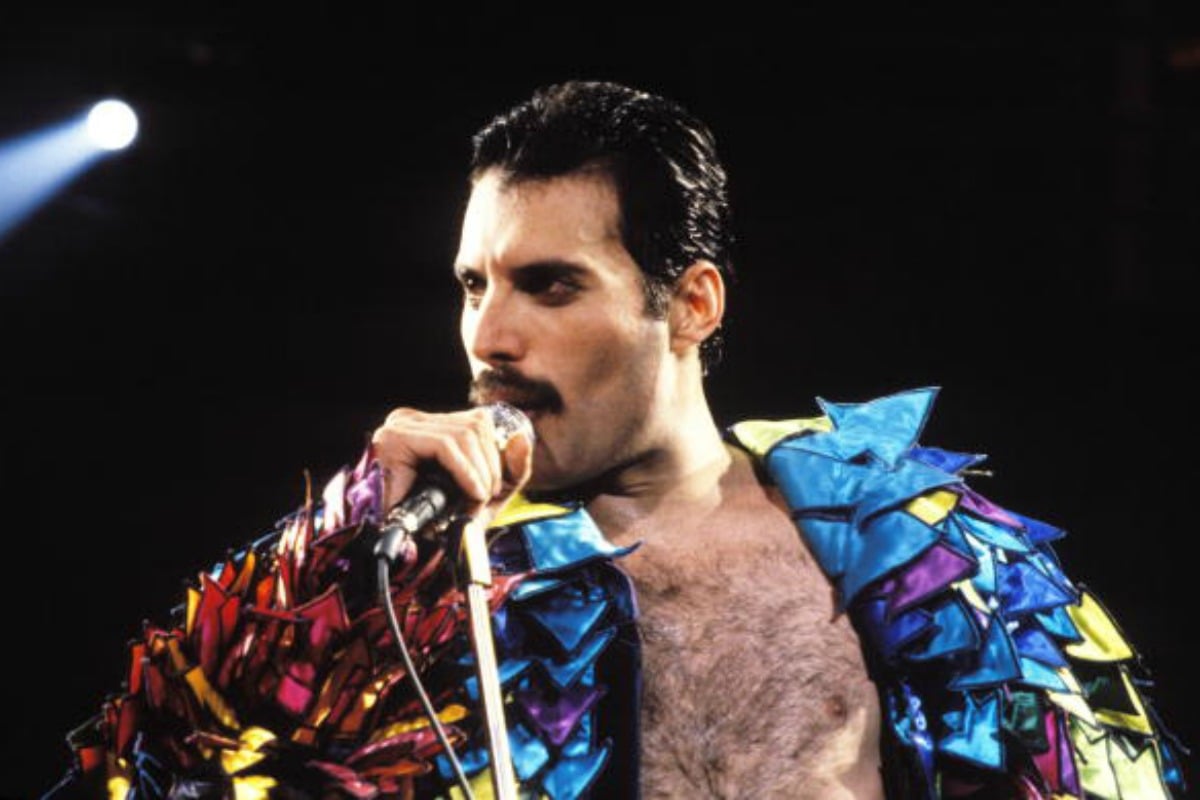 Bohemian Rhapsody tells the cinematic story of the rise and fall of a rock god.
But it doesn't really tell Freddie Mercury's story.
The Queen frontman's life was a lot darker – and a lot more complicated – than what is shown on screen.
Mercury was a complex man who spent most of his life trying to come to terms with his own sexuality and hiding who he really was from the world.
In 1969, when he was 24 years old, Mercury met a 19-year-old shop assistant named Mary Austin. He wasn't yet famous, but Austin said she was attracted to the "wild-looking artistic musician".
Watch the trailer for Bohemian Rhapsody…

"He was like no one I had met before," she told the Daily Mail in 2013. "He was very confident – something I have never been. We grew together."
Four years later, in 1973, Mercury proposed on Christmas Day. The Queen frontman would later write Love Of My Life about Austin.
However, the couple never married. When Mercury came out as bisexual to Austin, she ended their engagement. She challenged him and told him he was gay, but Mercury refused to be labelled.
Mercury bought Austin a home and often spoke about how she would always be the great love of his life.
"All my lovers asked me why they couldn't replace Mary, but it's simply impossible," Mercury said in a 1985 interview with the New York Post.
"The only friend I've got is Mary, and I don't want anybody else. To me, she was my common-law wife. To me, it was a marriage. We believe in each other, that's enough for me."
Mercury went on to have many short-lived affairs with both men and women. He turned to alcohol and drugs for comfort, with Elton John once saying he could out-party anyone.
It's reported that during this time Mercury became more and more "promiscuous". He wasn't concerned about the real possibility of contracting HIV and told one concerned friend, "Darling, f*** it. I'm doing everything with everybody".