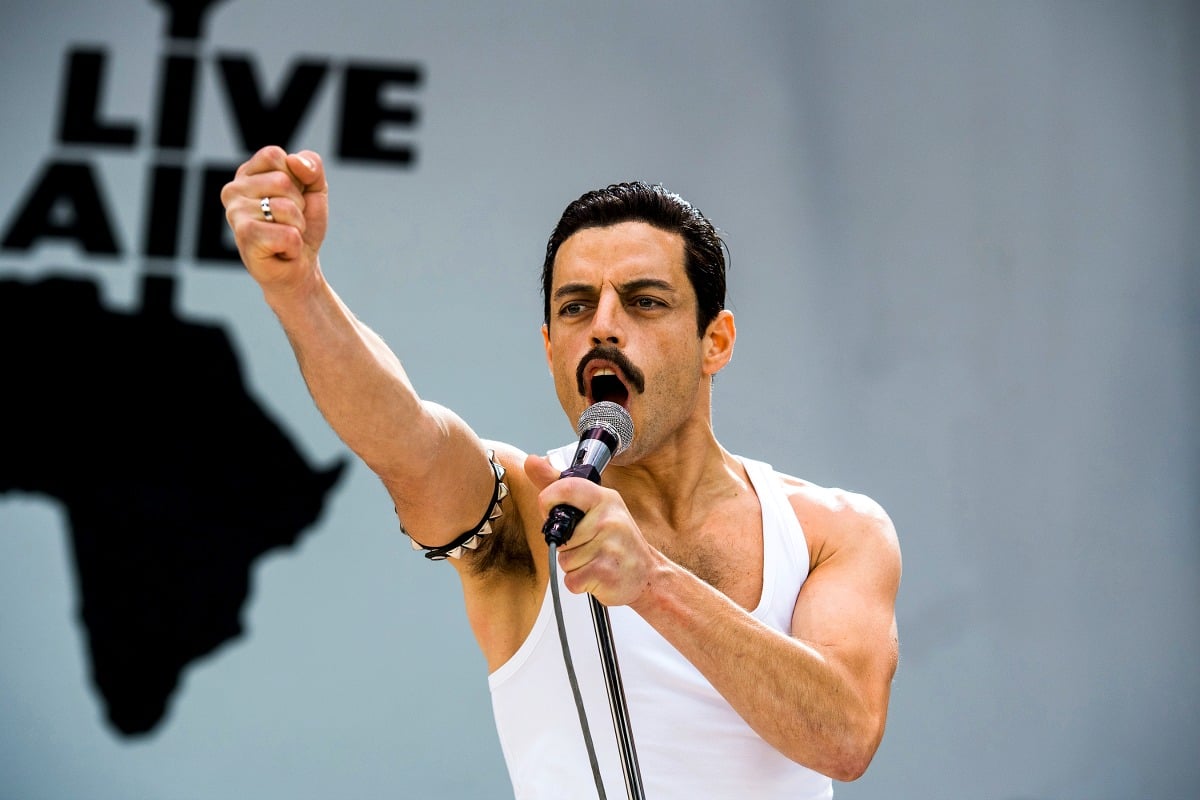 Bad movie reviews are nothing new to write home about, but in the case of the newly released Bohemian Rhapsody, the feedback from movie critics and pop-culture writers seems to be particularly brutal.
Bohemian Rhapsody is the long-awaited biographical film chronicling the creation and story of British rock band Queen, mainly focusing on lead singer Freddie Mercury's life leading up to Queen's Live Aid performance at Wembley Stadium in 1985.
Despite the negative early reviews, Bohemian Rhapsody is already an early box office success. According to The Hollywood Reporter it managed to rake in more than $50 million in North America, making it the second-biggest start of all time for a music biopic just behind 2015's Straight Outta Compton.
While fans seem to be loving the flick, critics have been a little bit harsher with their feedback.
Here are the five most brutal reviews of Bohemian Rhapsody.
"Bohemian Rhapsody—the troubled new production starring Rami Malek as the late Queen frontman Freddie Mercury in his first leading, big-screen role—is barely watchable. It all just sort of goes splat on-screen. It's haphazard, and it somehow just barely works," wrote K. Austin Collins for Vanity Fair.
"It's not a great movie. We can stipulate that, in many ways, it's not even a very good movie. As a trite, often laughably cliched biopic of Queen frontman Freddie Mercury, an enterprise that should have been as daring and flamboyantly theatrical as its subject winds up being bowdlerized, Wiki-fied, distortingly compressed and unforgivably conventional," wrote Ann Hornaday for The Washington Post. 
"What exactly is the point of this? Bohemian Rhapsody feels like a movie made to prove you were paying attention in a very specific sort of history class, without any idea why the story matters except that it happened. It feels more like an adaption of a Wikipedia article" wrote Alissa Wilkinson for Vox.
"As a film, Bohemian Rhapsody is all over the place. The funniest thing about the new film is that its creation was clearly more rocklike than anything to be found in the end product," wrote Anthony Lane for The New Yorker. 
"The problem is the tameness of the script, it is ambivalent about the details of Mercury's relationships and lifestyle as a gay man," wrote Simran Hans The Guardian. 
Bohemian Rhapsody is now playing in cinemas Australia-wide, it is rated M.