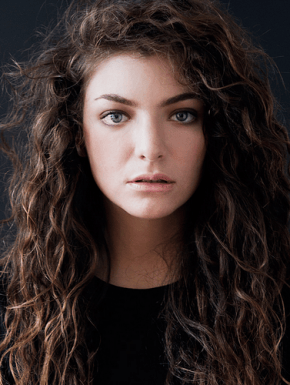 Put down your tweezers and step away from the home waxing kit.
Extreme brow maintenance is over, and we should all be dancing on its grave. It's taken a while for the brow trend to fill out, but we're finally at the point where most people's eyes are used to seeing soft, lively caterpillars on the faces of femme fatales.
Why is this such good news? First of all, it's lower maintenance. The full Frieda Kahlo isn't quite a thing yet, but the compulsion to rip half your eyebrows off is certainly gone. Working with someone's natural brow shape, and plucking off only errant hairs is the new goal. You can do it hair by hair, at home, which will save a bit of pain and a lot of time. Thick brows also make you look younger, by providing your face with both a focal point and framing device. Brow hair tends to thin out naturally with age, so it's worth wearing them while you've got them.
Fashion watchers will attribute the return of the young Brooke Shields look to the handsome features of girl de jour Cara Delevingne, 21, whose epic eyebrows grab attention wherever they go (which is everywhere). Australia's own girl with awesome arches is newly-wed model Bambi Northwood-Blyth, 22, but perhaps the queen of the modern big brow is 17 year old New Zealand native Lorde, whose amazing witch death-stare would not be complete without them.
Call it the second coming of sanity, but there's been an overall trend towards embracing the hirsute recently. Last year the bush came back, but the growing in process has been slower on the face.  It's a more visible area, so it's more confronting to experiment with, and like all trends, the eyes take a while to get used to it. Remember how odd skinny jeans looked in 2007? Now it's weird to see jeans that aren't skinny.
Looking at a thick brow on a person not from 1983 is a bit peculiar the first ten or fifteen times, but after that, it starts to look normal, and then finally, like a good idea. You can see this on the red carpet where stars like Margot Robbie and Lauren Parsekian, wife of Breaking Bad's Aaron Paul, have dramatically thickened and darkened their brows.
Even the waxers who caused the thin look in the first place are on board to do away with it. The European Wax Centre – an actual thing – announced that Kerry Washington, who wears her arches very full, had the best brows of the Academy Awards. Take a look: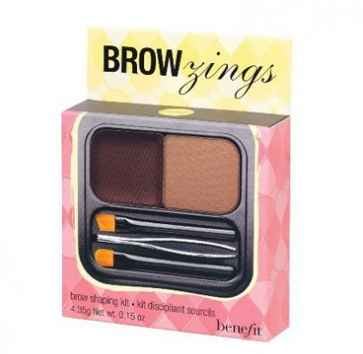 As someone who was born with eyebrows that look naturally over-tweezed, I promise that growing your brows out – or just filling them in – won't be as painful as it sounds. This is thanks to the mini arsenal of beauty products that have popped up to fill in the gaps left by overzealous waxers. Kevin Aucoin's precision brow pencil is right at the pointy end of the spectrum, but if you fancy yourself an eyebrow Rembrandt, it allows you to draw your brows in hair by hair.
Shu Umera's Eyebrow Manicure is like a little mace shaped mascara wand for your brows, and I can personally attest it is both clumsy and lazy proof, it also comes in dark blonde, much like Bobbi Brown's Brow Shaper which is great for the pale girls among us keen to avoid that Gwen Stefani black-brows-white-hair thing.
Benefit's Speed Brow works on all skin shades and Natio's Brow Kit is a great option for the budget conscious. If you're not so dexterous in the eyebrow department, Benefit's Brow Zings comes with a detailed lesson making the kit practically fool-proof.
Over to you, will you be rocking bold brows this year? Or are you lucky enough to own them already?