Co-founder, Creative Director: Mia Freedman
Editor-in-Chief: Kate De Brito
Deputy Editor: Gemma Garkut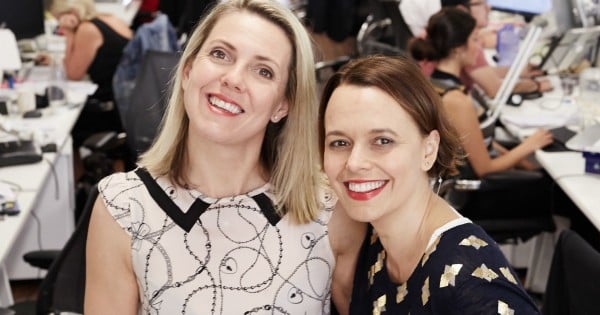 Kate and Mia in Mamamia's Sydney office. Image: Supplied. 
Head of Editorial Strategy & Product: Rebecca Jacobs
Head of Editorial Strategy: Shannon O'Meara (currently on maternity leave)
General Manager, Podcasts: Holly Wainwright
Managing Editor: Anne Markey
Morning Editor: Sarah-Jane Collins
Evening Editor: Valentina Todoroska
Shannon, Holly, Anne, Sarah-Jane and Valentina. 
Weekend Editor: Laura Brodnik
Health, Beauty and Style Editor: Edwina Carr Barraclough
Parenting Editor: Alys Gagnon
Lifestyle Editor: Jacqueline Lunn
Content Director, Podcasts: Monique Bowley

Laura, Edwina, Alys, Jacqueline and Monique. 
Editor, Opinion and Commissioning: Georgina Dent (currently on maternity leave); Isabel Lo
Content Producers: Shauna Anderson, Sophie Aubrey, Meredith Eriksson, Katy Hall, Belinda Jepsen and Jo Robin (News); Kahla Preston and Brittany Stewart (Health, Beauty and Style); Rachel Curtis (Specialist Writer, Parenting); Caitlin Bishop (Specialist Writer, Relationships and Lifestyle); Jo Abi, Lucy Gransbury and Maggie Kelly (Lifestyle)
Video Editors: Nia Nguyen and Shayni Notelovitz
Podcasts: Elissa Ratliff (Podcast Producer) and Lizzie Marton (Junior Podcast Producer).
Social Media Strategists/Community Managers: Amy Cooper and Alice Le Huray.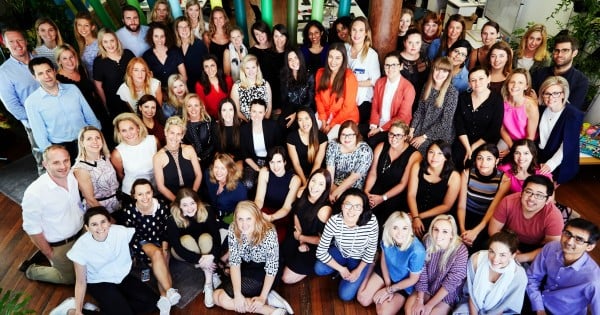 Some of Mamamia's Sydney team.
Branded Content: Ruby Thomas (Branded Content Manager); Andi McDermott, Mary Grew and Natalia Krslovic (Branded Content Specialists)
Site Coordinators: Michelle Andrews,  Clare Stephens, Jessie Stephens
Editorial Assistants: Abby Ballard, Alexandra Houle, Alannah Maher, Claire de Freitas, Hannah Diviney, Jessica Chambers, Matilda Rudd, Zara McDonald, Zoe Rochford.
Want more from Mamamia? You can find us on Facebook, Twitter, Instagram, SnapChat and LinkedIn.