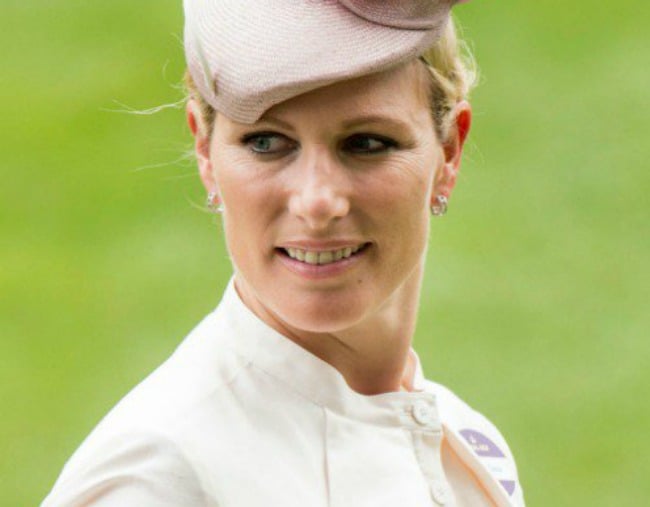 – With AAP
1. Zara Tindall reveals that she suffered a second miscarriage before daughter Lena was born.
Zara Tindall has revealed she suffered a second miscarriage before the birth of her daughter Lena in June.
The Queen's granddaughter has previously spoken about losing her pregnancy in December 2016, a few weeks after she and her husband Mike Tindall had shared the news they were expecting.
The 37-year-old has now told The Sunday Times she suffered a second miscarriage "really early on" before she fell pregnant with her daughter Lena late last year. Lena is the Tindalls' second child. Their eldest daughter Mia was born in January 2014.
Both losses were hard on Princess Anne's daughter, but the first one she had to go through with the public's knowledge.
"We had to tell everyone and it's like, everyone knows — that's the hardest bit," she told the UK newspaper.
"That's why I think a lot of people don't talk about it because [a miscarriage] can happen early enough or it's only your group of friends and your family that know."
She also shared that because her pregnancy was "so far along" she had to deliver her baby through labour for her body's sake.
The loss she later suffered in 2017 she mourned without the support of the thousands who had sent her messages in 2016.
"I think a lot of the time you're lucky if it happens a lot earlier," she said.
"Because it's so personal to each family and every case is different, you can never compare what's happened or the feelings that people have gone through or the trauma. Every case is different, so I think it's something that people don't think you want to talk about."
Zara told the newspaper that for her, initially she didn't want to discuss her loss, but in time, she did.
Bec Sparrow speaks about the loss of her daughter Georgie.
2. Malcolm Turnbull says the Coalition will "humbly" return to drawing board after Super Saturday losses.
Malcolm Turnbull on 12 July said #SuperSaturday byelections were a referendum on leadership.

Bit awks now. pic.twitter.com/dk3j8uJwO0

— Alice Workman (@workmanalice) July 28, 2018