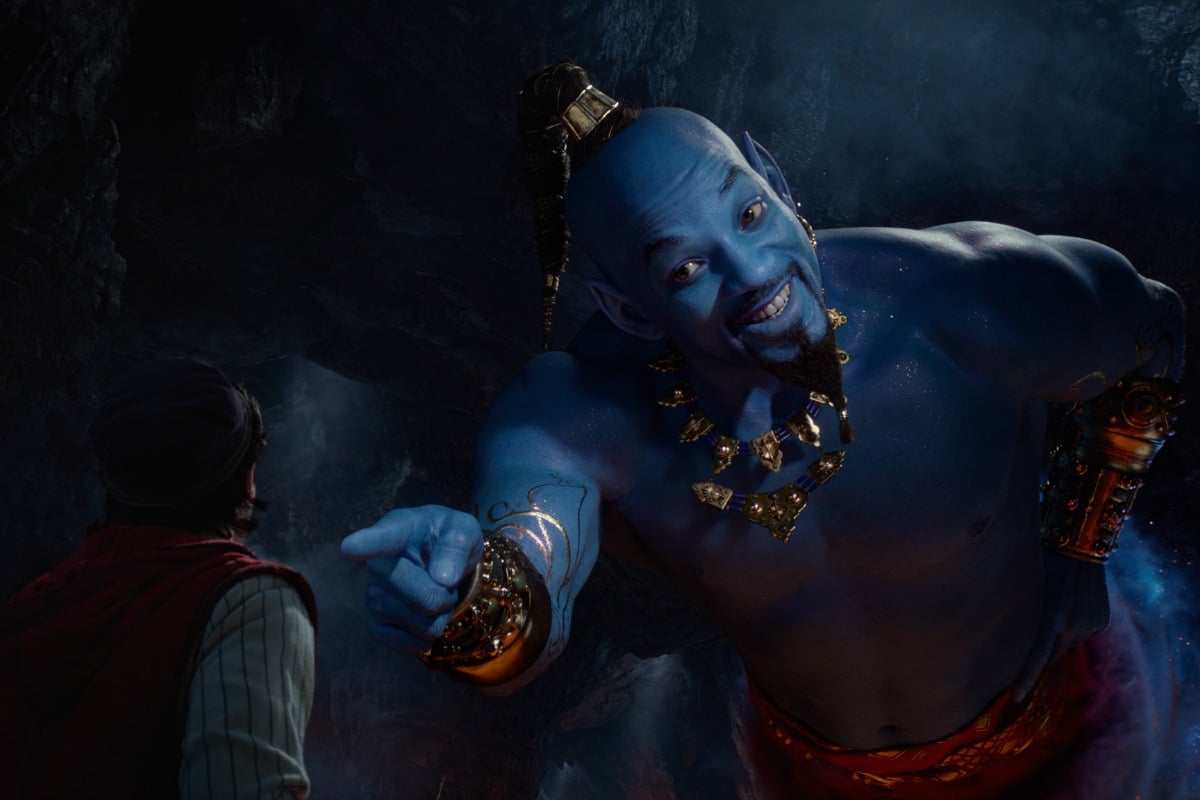 After months of waiting, the trailer for the live-action remake of Disney's Aladdin is finally here.
The trailer for the adaptation of the 1992 film was released during the Grammy Awards, sharing another glimpse at actor Will Smith as the Genie.
Disney fans were first given a look at Will Smith's character back in December, when Jasmine and Aladdin, played by Naomi Scott and Mena Massoud appeared alongside Will Smith's Genie on the front cover of Entertainment Weekly.
Watch the brand new trailer for Aladdin below.
But while fans were excited to see the cover, it's fair to say many fans found one glaring issue with Smith's character.
Unlike the late Robin Williams' iconic Genie, Smith's Genie wasn't blue.
The genie is supposed to be blue.
THE GODDAMN GENIE IS SUPPOSED TO BE BLUUUUUUE!#Aladdin pic.twitter.com/0q7XCgPqRo

— Hey It's My ???? & I ???? Gonna Pick ⬆️ The???? (@KWilsonHunte) December 19, 2018
Luckily, the new trailer delivered and Smith is back and looking well and truly blue.
Sharing a few screenshots of his Genie on Instagram, Smith wrote: "I told y'all I was gon' be Blue!!"