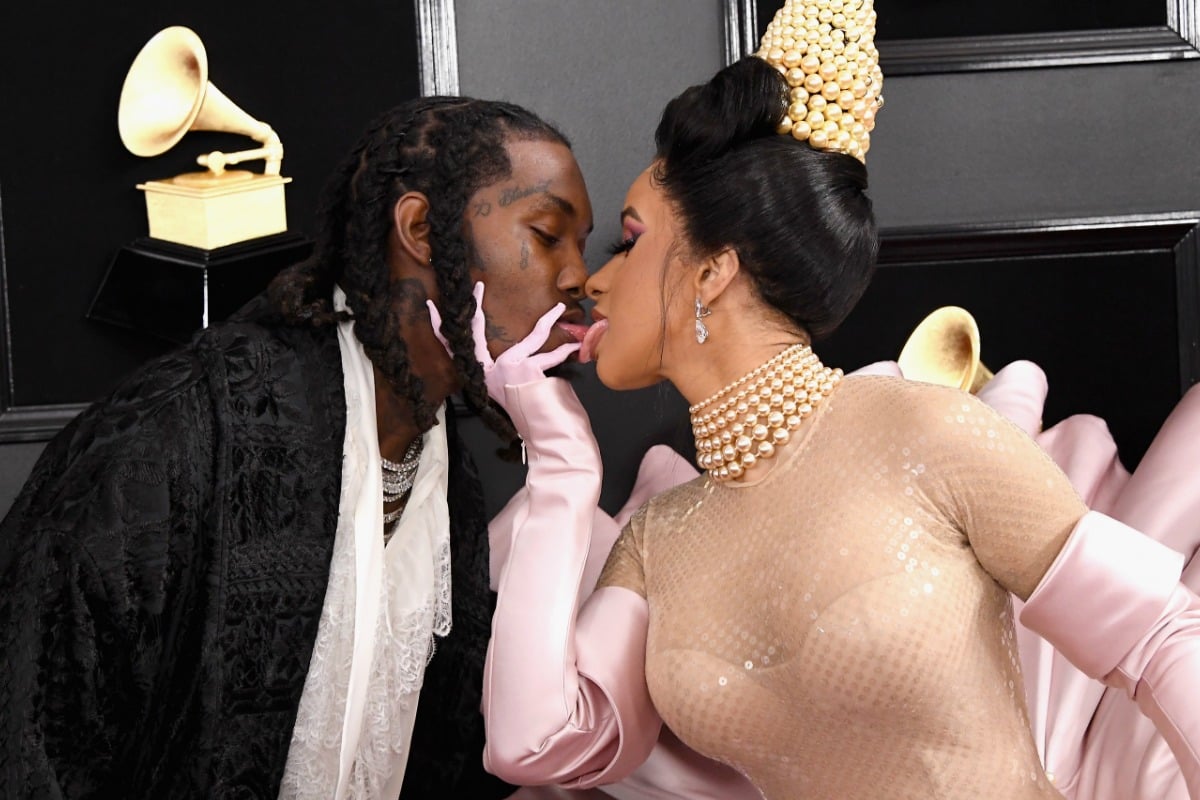 The Grammys 2019 are underway, which means a bunch of shiny people are about to receive some very shiny (and tiny) statues.
It also means drama and controversy.
Here's a roundup of the biggest controversies at this year's Grammys:
1. Cardi B walked the red carpet with Offset.
Um.
It looks like Cardi B and Offset are back together.
The pair walked the red carpet together and, erm, touched tongues.
Cardi B and Offset pack on PDA at 2019 Grammys https://t.co/tUOWZqS8aJ pic.twitter.com/mPQgL6KqY8

— Page Six (@PageSix) February 11, 2019
The couple split in December last year, but apparently still spend a lot of time together.
"I hang out with him, I talk to him every day and we do our thing. It's just like—to make things perfect… it takes time," Cardi told People recently.
"You know, f*cking and hanging out doesn't mean that you guys are on like a perfect note, it takes time… And it's a marriage and there's a child involved and family involved."
Cool.
2. Joy Villa wore a "build the wall" dress.
Joy, please.
Adding to her list of attention-seeking controversial award ceremony outfits, Joy Villa turned up in a "build the wall" themed dress.
The singer is an outspoken supporter of Trump and has worn politically-charged dresses in the past.
I don't care what anyone thinks. I 100% support the wall & our President @realDonaldTrump. Do you want more drugs brought in? (70% of heroin from Mexico) More illegal women getting sexually assaulted (1 in 3)? More children being trafficked? (Thousands a year) because I DO NOT! pic.twitter.com/ErdOJhD5IN

— Joy Villa (@Joy_Villa) February 11, 2019