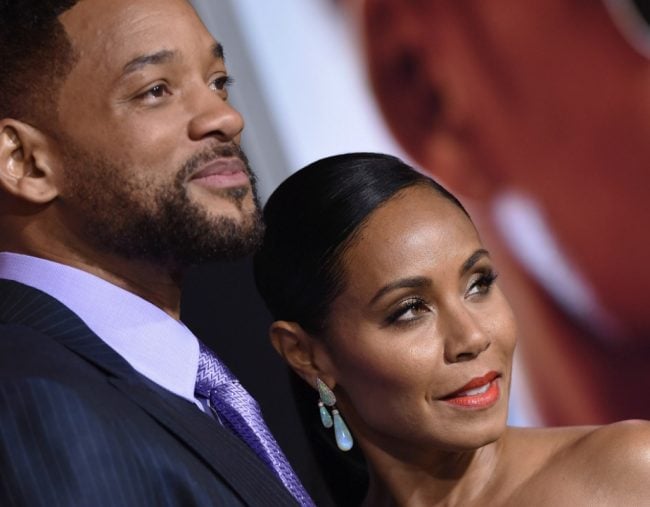 Jada Pinkett Smith and Will Smith have one of the strongest bonds in Hollywood.
But it hasn't always been smooth-sailing.
In fact, Jada, now 47, almost ended their marriage seven years ago.
The mum-of-two told Red Table Talk she had just turned 40 when she realised she didn't want to stay in her marriage any longer.
"I think for me the turning point in my relationship is when I turned 40," she explained. "I can't do this, like this anymore."
Will, who is now 50, then explained at the height of their family's success, things were falling apart behind the scenes.
"Externally our family was winning, right? There was a period where Mummy cried for 45 days straight," he explained. "I started to keeping a diary. It was every morning. I think that's the worst I've ever felt in our marriage. I was failing miserably, but on the outside I was winning."
The Men In Black star said he was trying so hard to project this image of the perfect family, while Jada was silently suffering in the background.
"I had a public perception that I wanted to project of our relationship, of the family, and what my kids are, what my wife is and what we are in the world," he said.
"If there were an individual most poisonous aspect of our relationship in the past, is I felt that money and winning made a good relationship. We're succeeding in the world. That means our relationship is good… I was unaware of what it truly meant to connect with somebody."
Later in the interview, Jada explained she never wanted to get married. But, young and pregnant, she let her mother, Adrienne Banfield Jones, pressure her into it.
"I was under such pressure, being a young actress, being young. Pregnant. I didn't know what to do. I just knew, I never wanted to be married," she recalled.