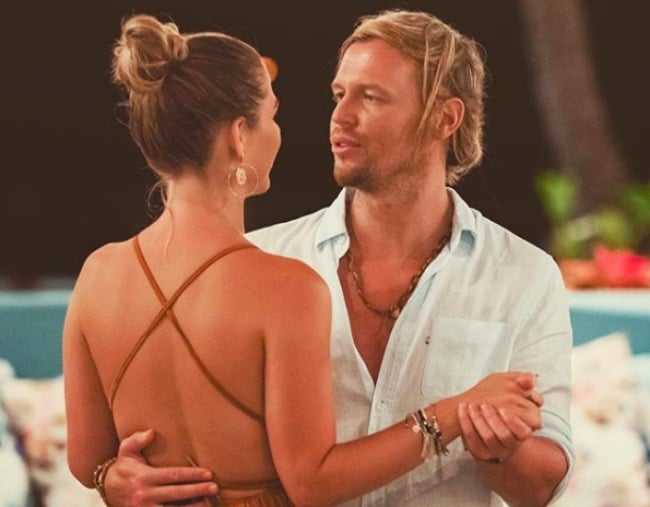 Wipe away those tears. Pop the empty bottle of wine in the recycling bin. Dust the Dorito salt off your fingers. Sam Cochrane has found a way to make his split from fiancée Tara Pavlovic just that little bit sunnier.
The Bachelor In Paradise personality, who proposed to Tara in the finale, has decided to donate the engagement ring to a charity close to his heart, The Banksia Project, which aims to tackle men's mental illness.
In his emotional Instagram post announcing the news, Sam also alluded to it being Tara who called time on their fleeting relationship.
"The last time I held this ring there was so much electricity and hope in the air," he wrote.
"I remember holding it and believing that I was doing something important and something that mattered. That something was love. After allowing time to pass and the things I've discovered I can see that those moments weren't destined to last."
He continued: "The overwhelming support and love I have received from you all took my breath away. Your words of encouragement and strength have been so special to me. Reading the extremely personal messages of struggles that many people have shared with me, told me it's time to turn this into something positive.
"… I needed some time to breathe it all in, and understand it all, but it's now time to move forward and look to the future."
The ring, which Mamamia understands was originally provided by Bachelor producers during filming, will go to auction in the coming weeks.
Pull yourself together, people.
We can all get through this.
Tags: