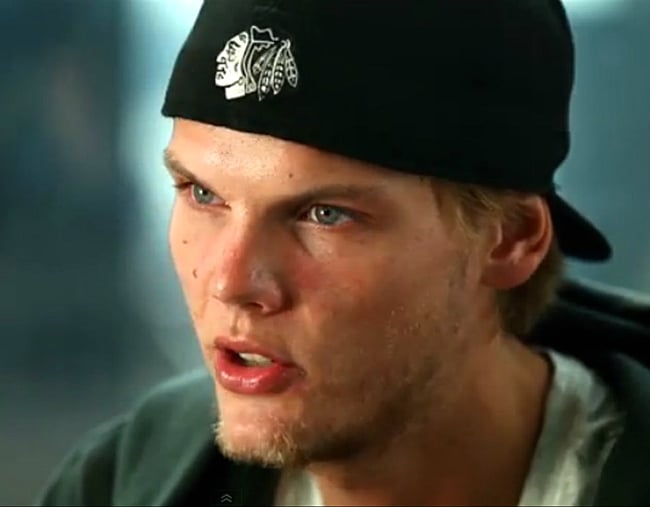 One day in the late 2000s, an up-and-coming DJ called Tim Bergling sat down at his computer to make a MySpace account.
Only, his name was already taken.
In fact, every other name he liked was taken too.
And so with a click of a button, the up-and-coming DJ became the late Swedish DJ and music producer Avicii.
With two 'i's, because Avici with one wasn't available either.
But out of all the names in the world, why did the musician, who passed away on April 20 at the age of 28, choose the name Avicii?
And what does it mean?
More details of the sudden and tragic passing of Swedish DJ Avicii. Post continues after video.
In a 2011 interview with Joonbug, the year his number one song 'Levels' propelled him to stardom, Bergling said he first heard the word 'Avici' from a friend.
"It means the lowest level of Buddhist hell, like a Dante's Inferno type of thing. I heard it through a friend, and I kind of thought it sounded cool," he said at the time.
The DJ, who was found dead in Muscat, Oman last week, told a similar story in a 2013 interview with VEVO.
"The name Avici, it means 'lowest level of Buddhist hell'," he said.
"I think a friend of mine told me about it first for something completely different, and I was kind of choosing my MySpace page at the time. Everything else was taken, my real name was taken. I really like it now, though. I've really gotten accustomed to it."
According to TODAY, 'Avici' is the Buddhist name for 'a hell where dead who have sinned will, after enduring punishment, be reborn'.
Elite Daily also reports the 'Avici' is a Sanskrit and Pali word that means 'without waves'.
One of the most popular and successful dance artists of his time, Avicii retired from performing in 2016 at the peak of his success, citing health reasons.
He had suffered from health problems for several years, including acute pancreatitis, in part due to excessive drinking. He had his gall bladder and appendix removed in 2014.
Thousands of fans and musicians have paid tribute in the days following his sudden death. Fellow DJ Deadmau5's words ring true.
"I know he's at peace somewhere up there."