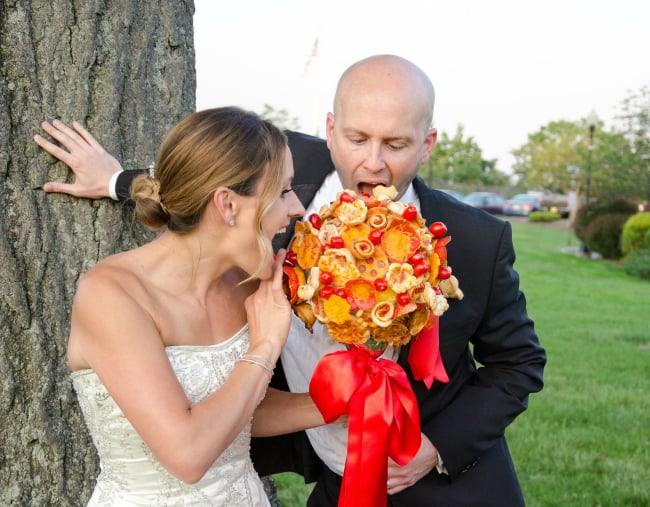 If there is one thing that weddings are teaching us this year, it's that forgoing conventional traditions is the new black (or should that be white?).
With spring nearly upon us – AKA wedding season – bride-to-be's are no doubt sifting through Pinterest boards trying to collect all the inspiration they can for their impending nuptials.
Well you can stop searching for your dream bouquet right now – we've got the most delicious wedding trend of 2018 right here.
Courtesy of U.S pizza place Villa Italian Kitchen, brides and grooms can now order pizza bouquets and boutonnieres. If they please.
"We are so excited to kick-off wedding season with the launch of the world's first Pizza Bouquet and Boutonniere," explained Mimi Wunderlich, Villa Italian Kitchen's director of communications and digital marketing. "These delicious floral accessories are perfect for pizza-loving couples looking to spice up their wedding with one-of-a-kind designs.
"We are looking forward to celebrating the marriages of some of our most loyal fans by gifting them a set of their own, just in time for their wedding."
The pizza bouquets and boutonnieres are created using the ingredients of a pepperoni pizza, obviously. Because a Hawaiian pizza would just be crazy…?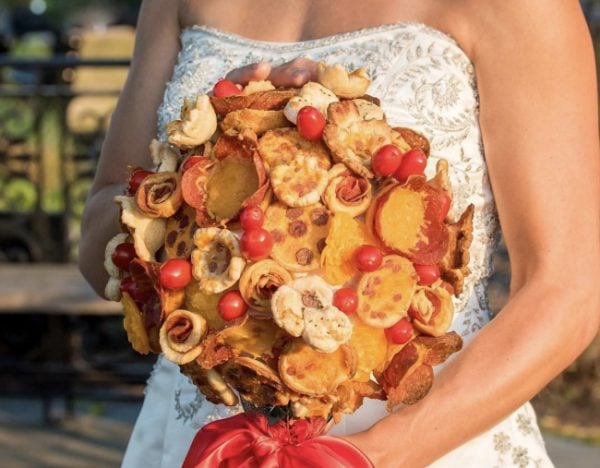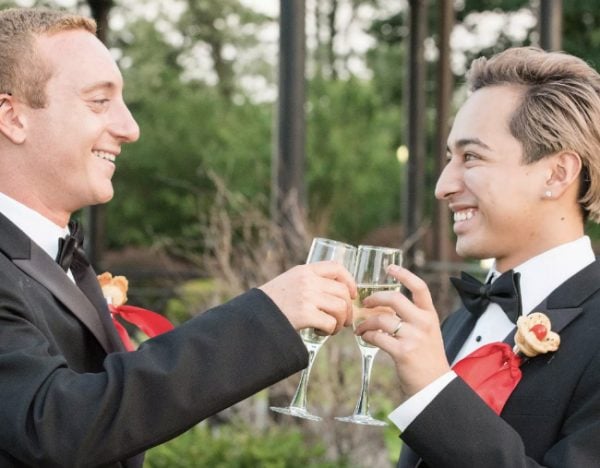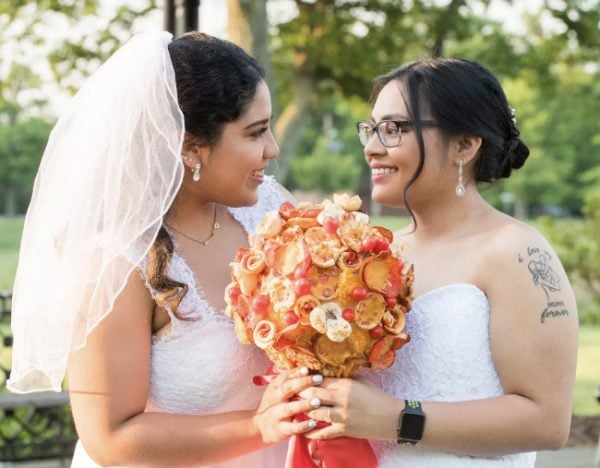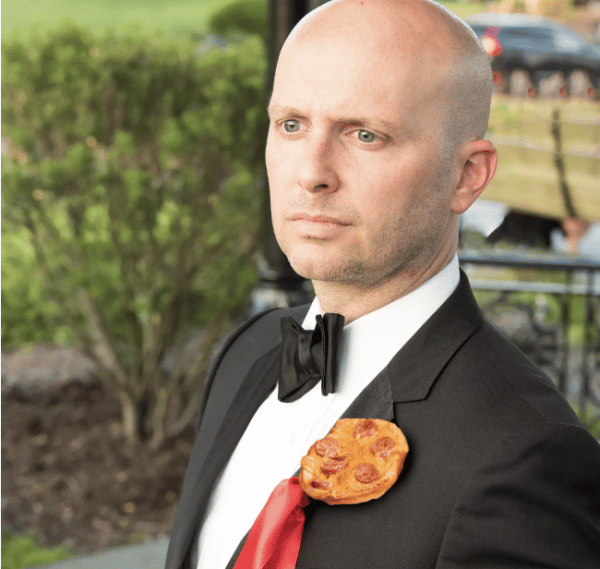 Talk about an enticing bouquet toss. The sad news is that Villa Italian Kitchen started the trend by creating a contest on their website, which unfortunately has now closed, but consider this your inspo.
Listen: The venue is sorted, the guest list is done and now it's time to work out what you're wearing!
Want to hear to more? Subscribe to Hitched.