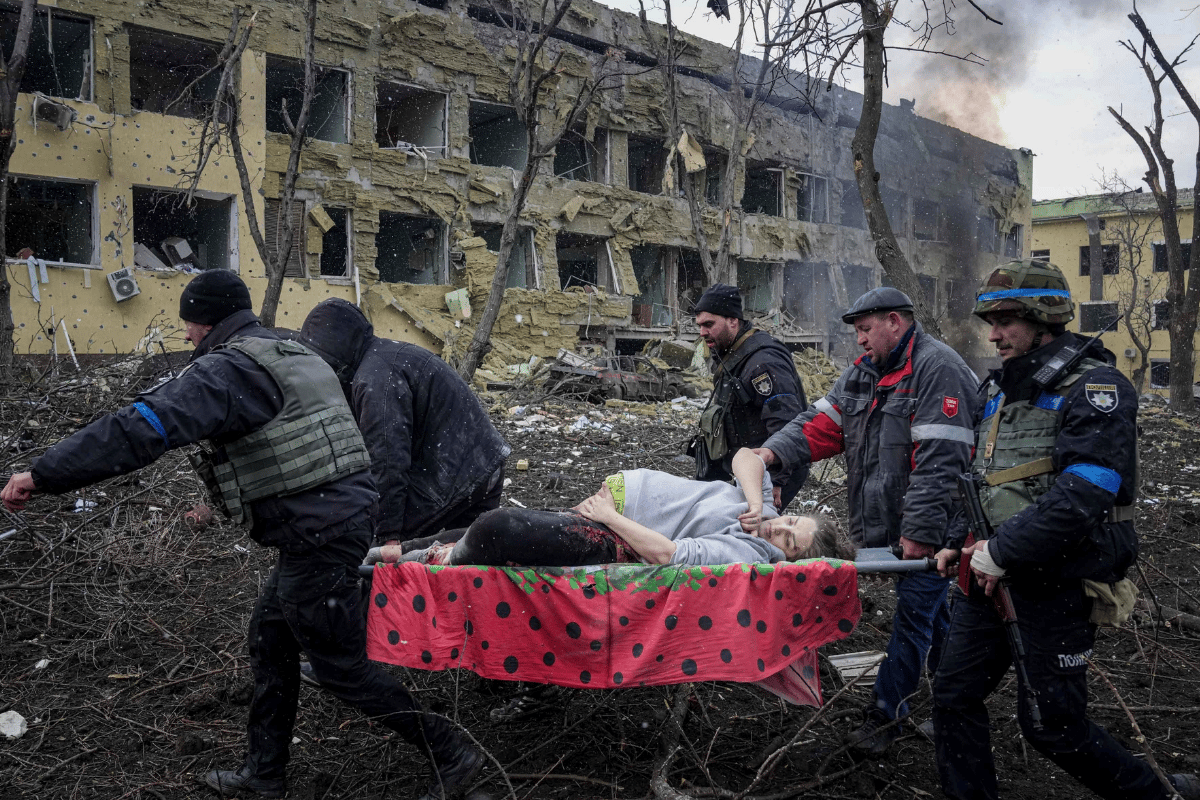 This post includes distressing imagery and could be triggering for some readers.
As Russia's invasion of Ukraine enters its third week, it is apparent that Vladimir Putin has little regard for civilian life in his bid to gain control over Ukraine. 
In the last week we have heard of ceasefire negotiations between the two countries, with Ukraine trying to evacuate its citizens and bring aid through humanitarian corridors. But as each ceasefire attempt fails, there are reports of Russian forces opening fire on evacuation routes and creating a blockade, leaving hundreds of thousands of innocent people trapped in Ukraine.
Not to mention, we have seen countless instances of Russian forces targeting civilian buildings, hospitals and healthcare buildings.
For anyone witnessing these acts, it's seems that war crimes are now occurring in Ukraine.
Watch: Russian air strikes in Ukraine. Post continues below.
A mosque in the southern Ukrainian city of Mariupol was shelled by Russian forces yesterday. It was sheltering over 80 adults and children seeking refuge.
The story of Mariana Vishegirskaya has also shocked many. The Ukrainian woman gave birth this week to a baby girl after fleeing a maternity hospital that was under attack by Russian forces. 
She was one of many civilians and medical professionals caught up in Russia's airstrike of Mariupol hospital on March 9. The hospital was functioning as both a children's hospital and a maternity ward since Russia's invasion. The airstrike has killed at least three people, including a child, and injured over 17. 
While receiving aid, Mariana was photographed by war journalists with a bloodied face, as she navigated her way out of the hospital's debris. Then after being taken to another hospital, where Mariana safely gave birth via a c-section, there was yet another airstrike on this hospital too. Mariana and her husband named their newborn daughter Veronika.
Images of Mariana Vishegirskaya, bloodied and heavily pregnant, were published around the world after a bomb dropped by a Russian plane hit the maternity and children's wards in Mariupol pic.twitter.com/vfMtsMURJG

— The Times (@thetimes) March 11, 2022