Drama filled Married at First Sight is now over, and with that, comes the reality TV void left in your life.
I know, I know. I can tell you're thinking 'but Bachelor in Paradise is just around the corner to fill the void'.
And while that may be true, we might be getting something like three hours every week of it. And I hate to tell you this, my friend, but that is nowhere near enough reality TV for the week. I'm not going to lie, being a seasoned binger like myself, it's difficult for me to land on a TV show I want to commit to, especially another reality one no less.
I binge-watched all six seasons of this reality TV show in one week. Help. I'm officially a serial reality TV nerd.
Think Keeping Up With the Kardashians crossed with Jersey Shore with a hint of The Real Housewives of Beverly Hills. 
Meet: Vanderpump Rules.
Lisa Vanderpump and her plethora of Pomeranian pooches first graced our screens as a real housewife of Beverly Hills. The restaurateur/actress and her husband Ken Todd have owned 26 hospitality venues across the globe, one of those being SUR in Los Angeles.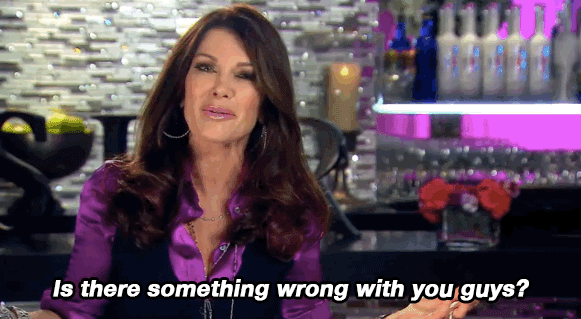 SUR (Sexy Unique Restaurant) is the crux of the show, with the people who work there being the main cast of the show.
You have your classic characters. Stassi is the mean girl with a temper, Jax is the womanising pathological liar, Kristen is stereotypical "psycho girl", Katie has problems every time she drinks, and Tom is... Tom you'll soon learn.