Somehow in between the Married at First Sight scandals, couple-switching, the various odd acts of Troy, and many more fun stories, we have arrived on the other side of the finale, just a little bit more cynical than we were before.
Through the period of seven-ish weeks there's been so many are-they still together? Are they not? moments with a plentiful bounty of rumours to satiate our hunger for gossip.
However, now we're patching up the empty, drama-craving hole of our existence by playing a little MAFS myth busting.
Let's begin.
1. Are Telv and Sarah still together?
Verdict: NO
We pegged this pair to be the only normal loved-up couple on Married at First Sight. While Sarah and Telv were a steady buoy in the wild, wild waters of the Davina and Dean scandal, cracks quickly began to show.
First there was the incident in which Telv was caught sniffing cocaine off a stripper's butt, then that leaked email where it seemed like he kinda-sorta hated Sarah, followed by various media appearances that just felt, well, staged.
However, now we know for sure.
Firstly, Sarah is no longer following Telv on Instagram and today, best-bud and ex-groom Ryan Gallagher confirmed the split.
Speaking to OK! Magazine, Ryan said that "they're not together".
"They've both got their demons. He's in Melbourne now, but they're not together," he said.
"They're still talking and they're civil to one another, but they've got a lot of baggage between them … I don't think they see eye-to-eye on a lot of things."
2. Was Troy actually a virgin?
Verdict: NO
To be honest, it's not like there wasn't enough reason to make the claim that our darling Troy was a virgin. The weird kissing, the fact that his sister all but confirmed it and then Ashley backing it up when she said that it "explains a lot."
However, we know that it wasn't so.
Today Carly and Troy tackled the issue head on. Speaking to Kyle and Jackie O, Troy first joked that Carly had "popped his cherry," before backtracking and finally putting the rumours to rest.
"It would have been nice to have waited for such a beautiful girl," he said.
3. Are Ryan and Ashley dating?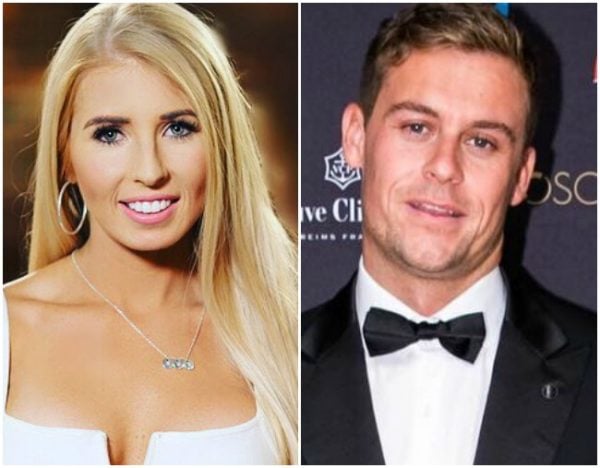 Verdict: Probably not. 
It would make sense that for the two most scarred victims of this show to find love with each other, in fact it would even be kind of nice. But we aren't sure it's true.
After Ryan was spotted grocery shopping with Ash in her home state of Queensland, the social media world was in a flutter at the idea of a possible silver lining for the pair.
Sadly this was probably not the case.
Ryan later confirmed to The Canberra Times that he is "definitely single" and just decided  to visit Ashley while he was helping his dad with a building job.
And that's the end of that.
Ashley has since been linked to Justin, and the drama just never stops.
4. Is Justin actually a millionaire?
Verdict: Maybe? But most likely yes. 
We had our doubts. There was Justin's weird office situation, for a start. And what kind of super-successful ice cream empire requires him to casually jet to Italy?
But there is evidence for his wealth: a certain photo of his boat Paulo, which the entrepreneur posted on his Instagram. It seems to back up his economic status.
While now it's been deleted (why, we don't know), Justin does indeed have a boat, like a real one. He'd told his then-wife Carly that he did have a boat, but conveniently sold it. But he still has a boat, maybe?
And since we all know that people with boats = wealthy people, Justin must be rich.
End of story.
5. Did Nasser only go on this show for his 15 minutes?
Verdict: Probably.
Another betrayal from a man we thought was HERE FOR THE RIGHT REASONS.
It looked as if Nasser was actually, really in love with his TV wife Gab. And he stood up for the sanctity of marriage when he slammed Dean for cheating with Davina.
However, the final kicker was the uncovering of Nasser's appearance on Pawn Stars.
On that show, he tried to sell his family's toy car collection for "his kid's education."
Despite his Married at First Sight bio stating that he's never been married, Nasser distinctively says that his wife was going to kill him if he doesn't get a good deal on the sale of the toys.
Excusez moi?
6. All of the couple-switching rumours.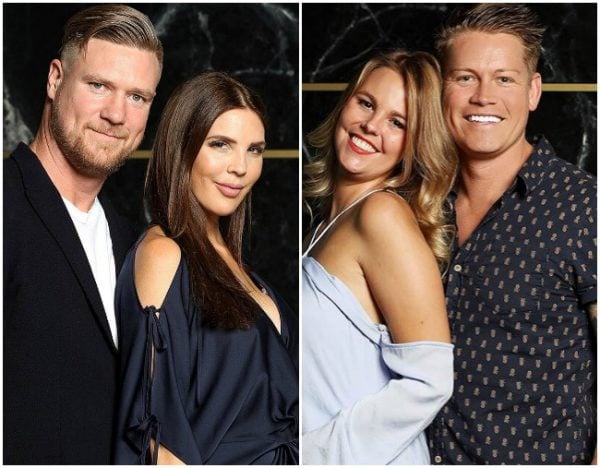 Verdict: Yes, they are all true. All of them. 
There have now been more successful couple-switched couples than there are originally paired couples... of which there are none.
None.
Instead we have Tracey and Sean, and Carly and Troy, none of whom were paired together by the experts, making the experiment a dead on fail.
If that wasn't clear already.
7. Are Tracey and Sean still together?
Verdict: YES, which we're 78 per cent sure about, because we can't actually keep up.
Look, they appeared on the Kyle and Jackie O Show on Wednesday morning together as one romantic entity - despite #sextgate, so naturally one could deduce that they are indeed a couple.
They've also gushed about one another on Instagram.
But who knows what shallow, choppy, piranha-filled waters that love ship has now docked itself into.
Time will tell.
BTW, can we please just say... we totally knew that Tracey and Sean were dating. Clare and Jessie Stephens discuss.