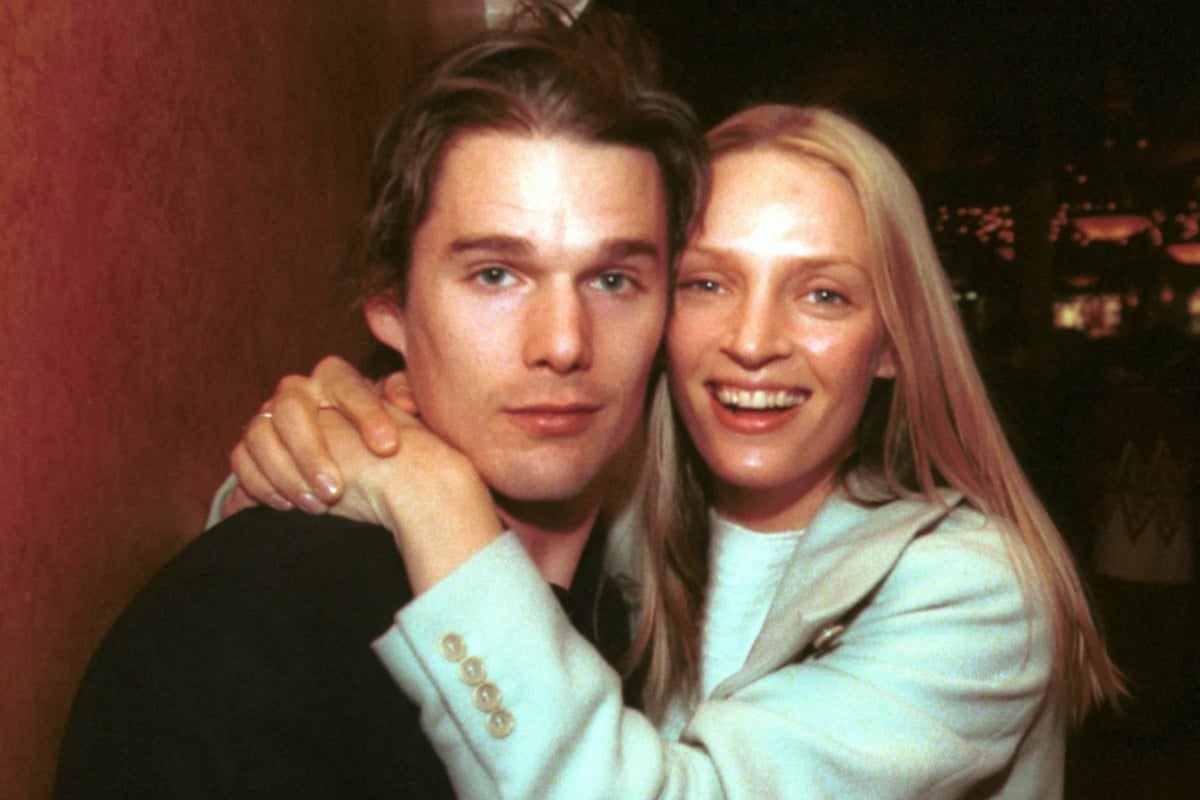 Ethan Hawke and Uma Thurman were one of Hollywood's 'It couples' in the late 1990s and early 2000s.
Thurman is best known for her roles in the Kill Bill movies, Pulp Fiction and Batman & Robin. As for Hawke, his big '90s hits were Dead Poets Society, Before Sunrise and later Boyhood. 
Hawke and Thurman first met on the set of sci-fi film Gattaca in 1996. By 1998, they were married and had welcomed daughter Maya Hawke. Four years later in 2002, they welcomed son Levon.
But by 2003, the pair announced their separation, later divorcing in 2005.
When Hawke and Thurman announced their split, they didn't give a specific reason for the relationship breakdown - but the tabloid press had their suspicions. For years, there were rumours Hawke cheated on Thurman with their children's nanny Ryan Shawhughes.
Rather, Hawke blamed the stardom that surrounded Thurman for their demise. 
"Uma and I did not split up over anybody's infidelity. We had a lot of problems before," he told 20/20 in 2004. "It's tough. You know you'd come up with these rules: 'One person works, the other person doesn't.' Well, then somebody's always out of town… 'OK, we'll all go away together.' Then I'm living in a hotel room taking care of my kids while you're off on a film set six hours a day doing what you love. Do that for nine months and see what a good mood you're in."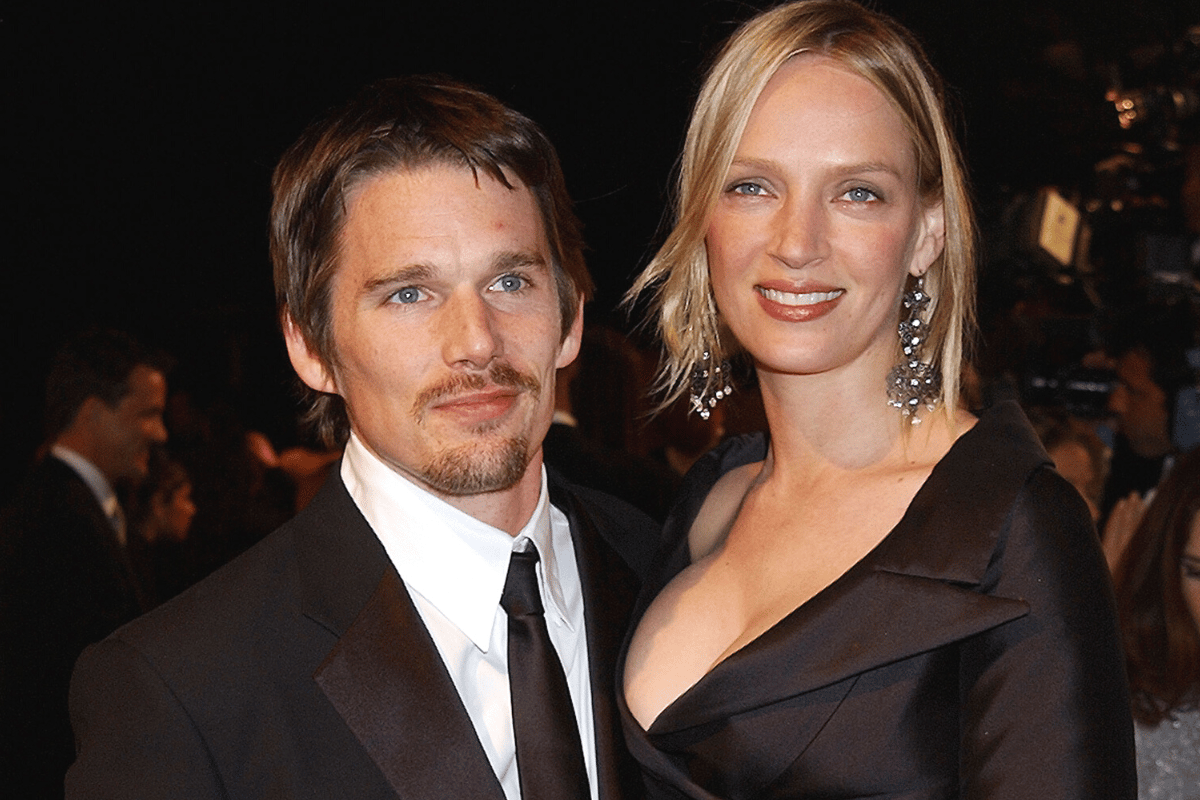 Ethan Hawke and Uma Thurman in 2002. Image: Getty. "It is very difficult for any couple who are married if both people are very ambitious... And our love got beaten up. I don't know if it's just too hard to be married to a woman that wants to be a movie star. I know that she has that right to want that."