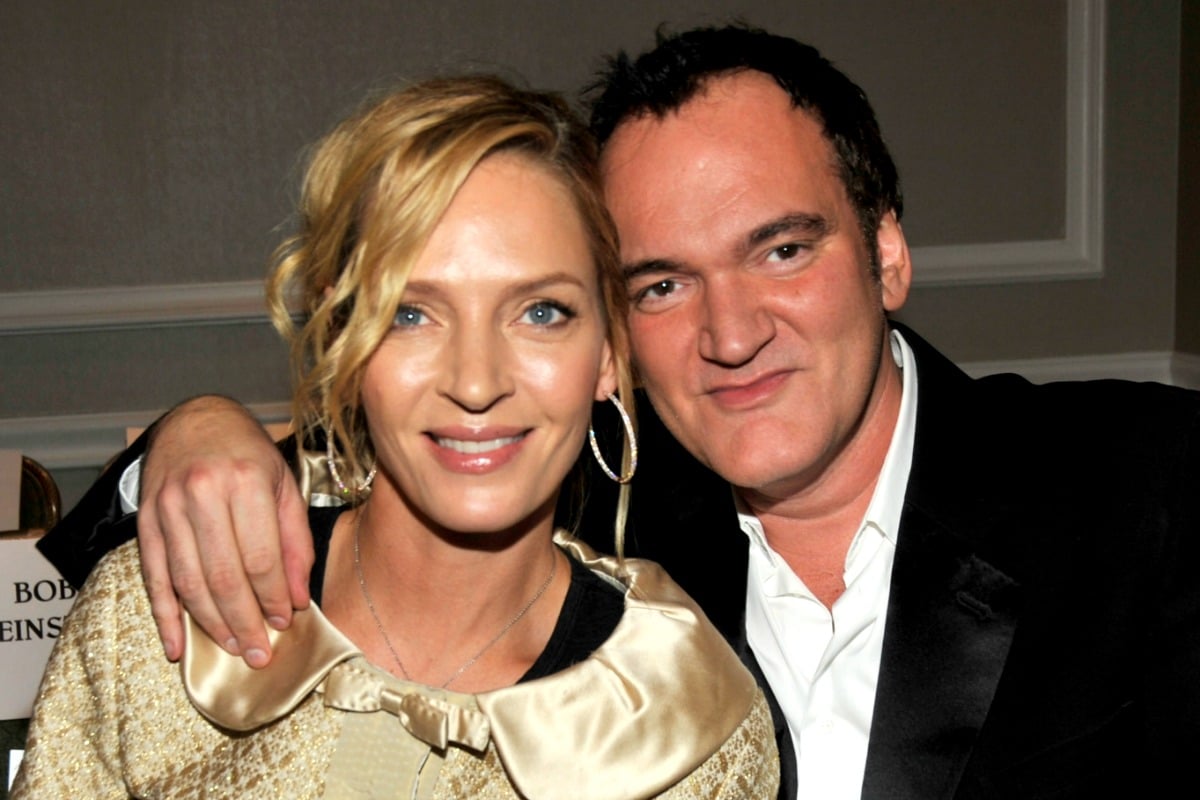 For many years, actor Uma Thurman and director Quentin Tarantino had a fractured relationship – despite them both helping to make each other rich and famous.
Thurman's three most-known films, Pulp Fiction, and Kill Bill Volumes 1 and 2, were directed by Tarantino, who was her friend, and professional collaborator. At the time, Thurman was also the director's muse, with Tarantino even comparing their relationship to that between Alfred Hitchcock and Tippi Hedren.
But for many years there was an unspoken tension between the muse and director, which only became public last year.
Watch the trailer for Quentin Tarantino's latest film, Once Upon a Time in Hollywood. Post continues after video:
Now it seems that all has been forgiven – or at least, most of it.
Tarantino, 56, has a new film, Once Upon A Time in Hollywood, and last week, Thurman, 49, posted to her Instagram a photo of them together on the set of Kill Bill. In the caption, she congratulated Tarantino on his most recent offering.
 

View this post on Instagram