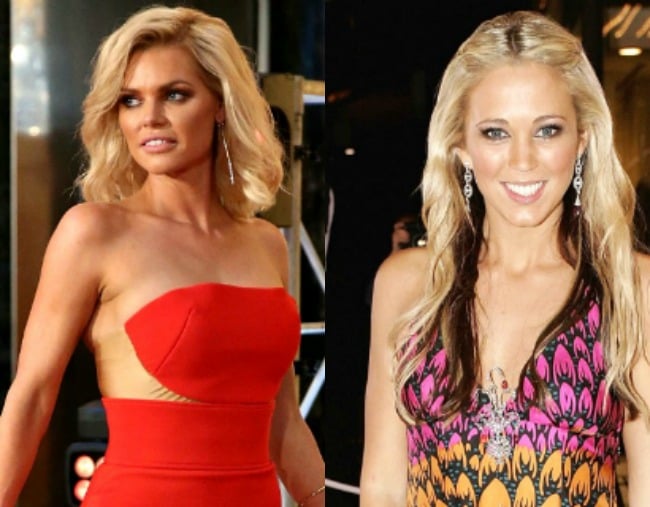 The TV Week Logie Awards, also know as Australian TV's "night of nights", are all about celebrating the best and boldest works that have appeared on the small screen.
But before the awards are handed out, we get to drink in our fill of glitzy and glam dresses on the red carpet, where all the truly great and iconic Logies moments really take place.
Here are all the looks from the Logie Awards that have grabbed headlines over the years.
Rebecca Judd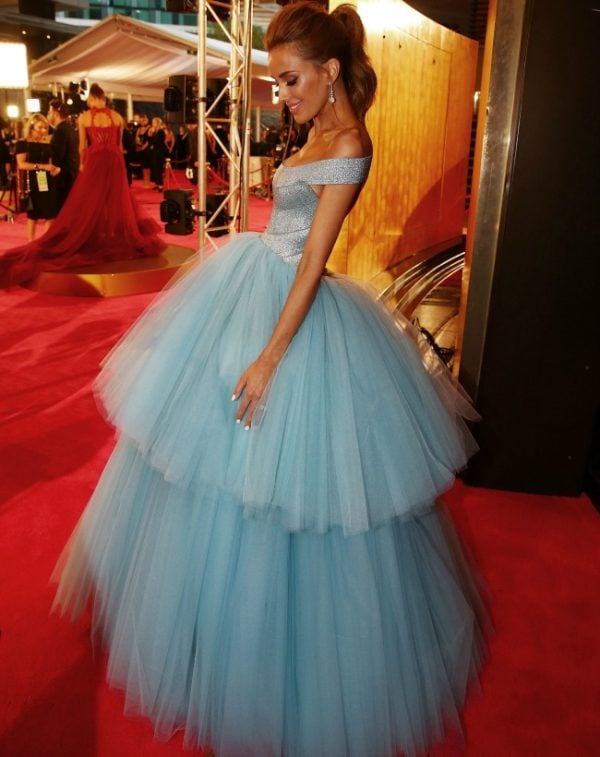 Rebecca Judd is pretty much the queen of the Logies red carpet, and this tulle creation was a complete showstopper.
Carrie Bickmore
Carrie Bickmore always picks a great frock for the Logies, but this full-skirted gold look was the one that really grabbed headlines.
Lee Lin Chin
Lee Lin Chin's unique style is enough of a reason to tune into the Logies each year.
Jesinta Franklin
Behold, the Jesinta Franklin dress that was debated across the radio airwaves for days after she wore it down the red carpet.
Brynne Edelsten
Brynne Edelsten always manages to grab a headline when she turns up on a red carpet with her daring dresses, but this is one of her most memorable looks.
Jessica Marais
Jessica Marais always tops a Logies best dressed list, but this one will go down in history as one of our favourites.
Katy Perry
Katy Perry was the international guest at the 2011 Logie Awards, and she decided that the best way to make a good impression was to wear a dress featuring a naked lady on it.
Jodi Anasta
2008 was the year Jodi Anasta made headlines by opting for a glittering, feathered mini-dress instead of her usual flowing gowns.
Lisa Wilkinson
Lisa Wilkinson once again proved she is our style hero by pairing affordable Lovisa earrings with a stunning designer gown.
Rebecca Gibney
Rebecca Gibney walked away with a few Logie statues this year (including the Gold Logie) but her gorgeous red gown was also a winning look.
Stacey Thomson
Stacey Thomas, AKA "Ranger Stacey" really stayed on-brand with this animal print gown.
Ada Nicodemou
Fun fact, Ada Nicodemou actually had some of the lace from her wedding dress woven into the front of her 2007 Logies gown.
Caitlin Stasey
Fashion critics and commentators were quick to call Caitlin Stasey's 2007 Logies dress "inappropriate" but the Neighbours star just shrugged it off and went on her way.
Jeannie Little
Jeannie Little deserves a Logie Award everyday for the rest of her life for this fabulous dress.
Margot Robbie
Before she was a Hollywood superstar, Margot Robbie rocked up to the Logies in this vibrant little number.
Rebecca Hewitt
It was difficult to pick just one iconic Rebecca Hewitt Logies look, but this colourful feather inspired gown came out on top.
Maria Venuti
The year that Maria Venuti's plus one to the Logie Awards was this incredible blue wrap.
Delta Goodrem
There is nothing sweeter than baby Delta Goodrem at her very first Logie Awards. This dress was splashed across newspapers for the rest of the week.
Laura Dundovic
Laura Dundovic's wild thigh-high split was the talk of the night at the 2011 Logie Awards.
Chrissy Swan
It's always a pleasure to see Chrissy Swan, no matter what she's wearing, but her 2001 Logies gown was a treat for the eyes.
Kate Ritchie
After being on TV for most of her life, Kate Ritchie's 2008 Logies dress proved why Australia is still completely in love with her.
Nicky Whelan
A few daring mesh cut-outs in Nicky Whelan's Logie's dress ensured she made headlines after TV's night of nights.
Penny McNamee
The Home and Away star picked a princess gown for the 2017 awards and cemented herself as the belle of the ball.
Sophie Monk
Sophie Monk's racy red dress was a hit at the 2017 Logie Awards.
Olympia Valance
Now, this is how you make a statement on the red carpet. Olympia Valance's memorable Logies look was topped off with a red headscarf.
Ruby Rose
Ruby Rose turned heads at the 2009 Logie awards in this Gothic black feathered gown.
Toni Pearen 
Toni Pearen was famous for her fun red carpet looks, but this glittering pink mini was a cut above the rest.
Annabel Crabb was our pick for best dressed at the 2013 Logie Awards.
Madeleine West
If you are going to attend the Logie Awards, this is how you do it. In a frothy, sparkly mermaid creation like this one worn by Madeleine West.
Michelle Bridges
Fans of The Biggest Loser were thrilled to see the famous trainer out of her gym gear and dressed in this fancy look for the 2011 awards.
Which is your favourite red carpet look from the Logie Awards?
The 60th Annual TV Week Logie Awards will be held on Sunday 1 July 2018 at The Star Gold Coast in Queensland, and broadcast live on the Nine Network.