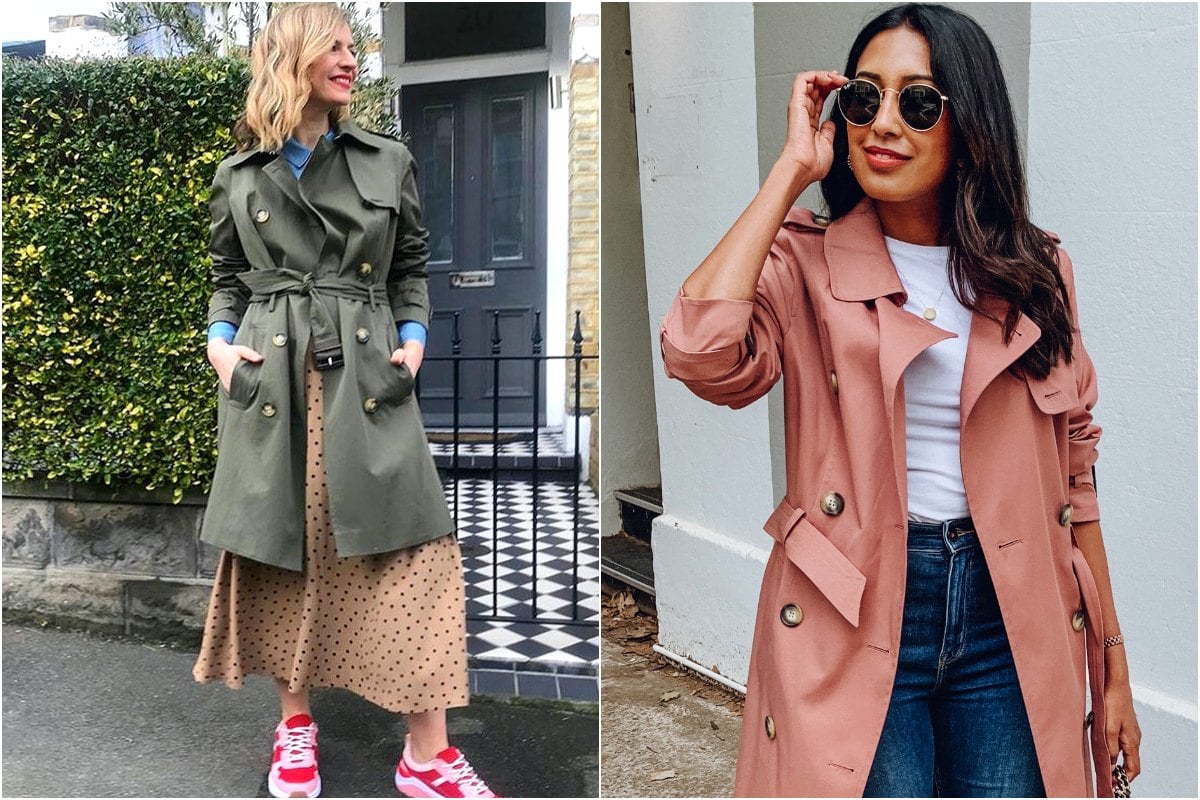 In terms of investment purchases you can make for your wardrobe, a trench coat is an actual no-brainer.
They protect you from the elements, have stood the test of time (just google 'Audrey Hepburn' and 'trench coat') and are super versatile.
While we're only a few days into autumn, we can confidently say that this elegant $119 trench coat from Marks & Spencer is one you'll want to wear as soon as the thermometer starts to drop.
The classic cut features everything you could want in a trench and more. It's double-breasted, features an uber flattering waist belt, adjustable cuffs and sits just below your knees.
It's waterproof and sustainable, too. The fabric is made from a blend of recycled materials and responsibly grown cotton and it's treated with their water-repellent Stormwear™ technology. The fact that it comes in five colours – beige, olive, navy, black and a very chic shade of blush pink – is just a plus.
In a video shared with Mamamia, Tina Abeysekara from the Instagram account, Trash to Treasured, demonstrates just how waterproof the fabric is…
Here's a little closeup of that water-resistant action…