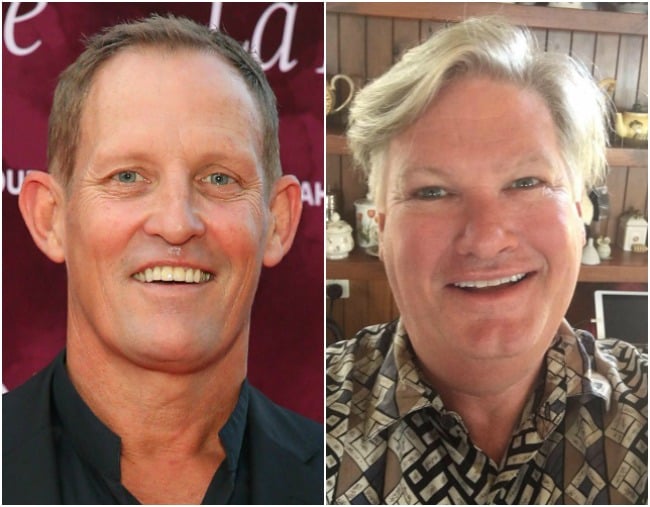 Theatre star Simon Gallaher has lashed back after Dancing With The Stars judge Todd McKenney spoke for the first time about how he went from being his boyfriend to his brother-in-law.
Speaking to former Big Brother contestant Ben Norris on his podcast Word For Word for Joy 94.9, the 53-year-old shared his unusual family history.
"It's weird isn't it? I don't think I've ever spoken about it publicly," he said.
"I'm sick of not talking about it."
McKenney dated Gallaher, a performer and musical theatre producer, in the '80s while they were working together on a musical production of Pirates of Penzance.
Many years after they broke up, he found out his sister, Lisa, went on to marry Gallaher. But he didn't learn this fact from the couple – instead, he was told by his co-stars on the set of Cats.
"She married my ex-boyfriend and is still married to my ex-boyfriend, but just has never mentioned it to me," McKenney said.
McKenney explained he wasn't even aware Gallaher and his sister knew each other at the time.