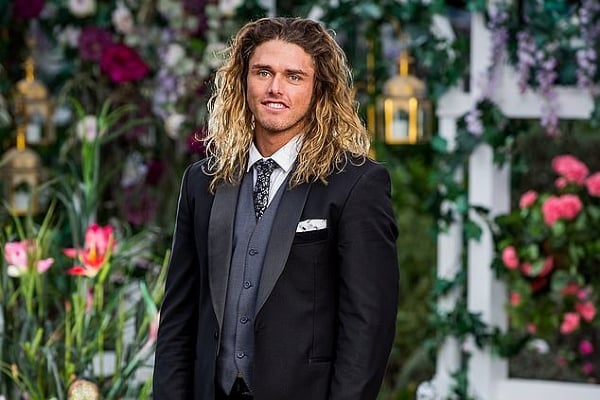 1. Australia's soulmate, Timm, shares what he learned from being dumped on The Bachelorette.
When Timm Hanly was dumped by Angie Kent on The Bachelorette, Australia's collective heart broke.
The contestant, known for his funny antics and luscious man bun, took the news relatively well considering Kent also told him he was her "soulmate" before rejecting him.
Now, the 27-year-old fireproofer has reflected on his time on the Channel 10 reality TV show, telling his over 100,000 Instagram followers, "love is not smooth sailing."
"Love takes constant learning and sometimes pain and hurt which turns into strength and growth," Timm wrote. "Love is vulnerable and risky, but love is so f***ing exciting and that is what I learnt from this crazy ride."
He continued: "At the end of the day happiness is all that matters, no matter where or in who you find it.
We couldn't love him more. He's not just funny, he's wise too.
"Can't thank everyone enough for the overwhelming support and kind words and all I can say is no matter how weird you are always walk to the the beat of your own drum and make your mum proud."
Luckily for us, fans are petitioning for the runner-up to be the 2020 Bachelor and excuse us, WHERE DO WE SIGN UP TO BE A CONTESTANT?
2. "It makes me sick": Selena Gomez stands up for Taylor Swift amid stoush with her former label. (But they claim Tay Tay owes them millions.)