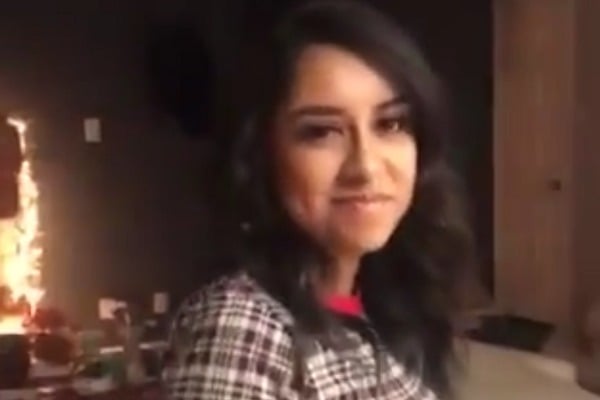 Ahh, 21st speeches. Remember those?
They were often full of cringe-worthy stories about getting drunk in parks when your parents thought you were at sleepovers (sorry mum), probably delivered by someone who had knocked back one too many drinks, and would inevitably see that one rogue friend take things a bit too far, much to the horror of your 75-year-old granny who had stuck around to watch you blow out your candles.
Well.
A US woman's 21st speech has gone viral – but not for any of the reasons above.
Tiana Perea from Houston, Texas, decided it was time to publicly take out the trash end her relationship after discovering text messages her boyfriend had sent to another woman.
(Brace yourselves, it be epic.)
Here's the original tweet, in all its glory:
Is this the right thing to do when your bf cheats on you? @s_umana pic.twitter.com/o5ubXv8X8R

— Tiana Perea (@tianaperea__) December 13, 2018
The beginning of the video doing the rounds on Twitter shows Tiana's friends gathered around a kitchen island, bracing themselves for celebratory tequila shots (blergh), when Tiana begins thanking all of her friends for coming.