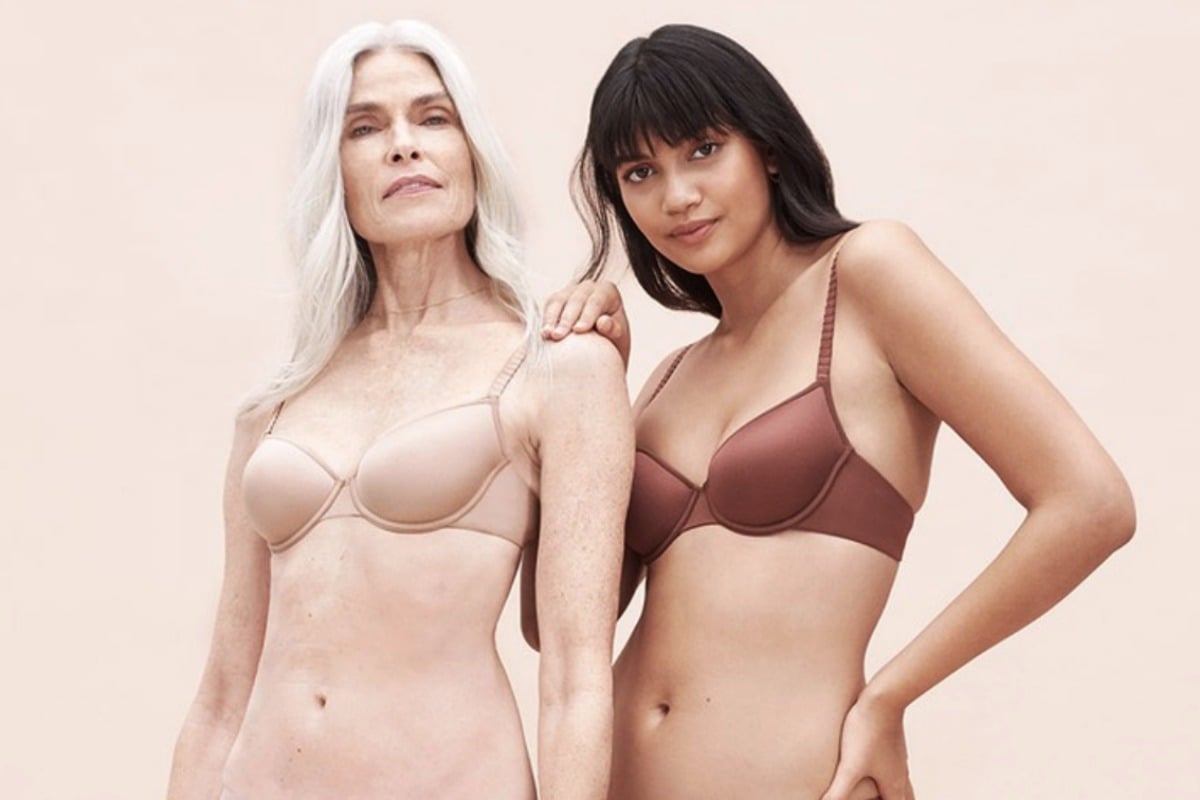 Last year, ThirdLove, an American bra brand that was launched in 2013 extended its size offering to be one of the most inclusive ranges on the world market; a move so popular, it created a global waitlist of 1.3 million women.
Now, the company  has announced it is extending its collection again, and will include 78 bra sizes, with band sizes now ranging from 30 to 48, and cup sizes AA through I.
Co-CEO and co-founder Heidi Zak said in a press statement, "Speaking to women who told me that our company didn't make a bra for them was painful to hear.
"Women were rightfully upset that we didn't carry their size. That's why we've invested substantial resources to expand our size offerings. ThirdLove's ethos is to have a bra for every woman, to help every woman feel confident every day of her life."
Zak added that the range would be further expanded in the future.
Representation of a wide range of fits, and women, is at the core of the company's values. On its website it says, "We do bras differently. No discomfort. No dressing rooms. No drama."
They also explain that ThirdLove doesn't use standard industry templates to create its range, but "millions of real women's measurements".
The extended range will be offered in five bra styles initially, all which cost from around $95: the 24/7 Classic T-Shirt Bra, the 24/7 Cotton T-Shirt Bra, the Everyday Lace T-Shirt Bra, 24/7 Lace Back T-Shirt Bra and the 24/7 Lace Balconette Bra.