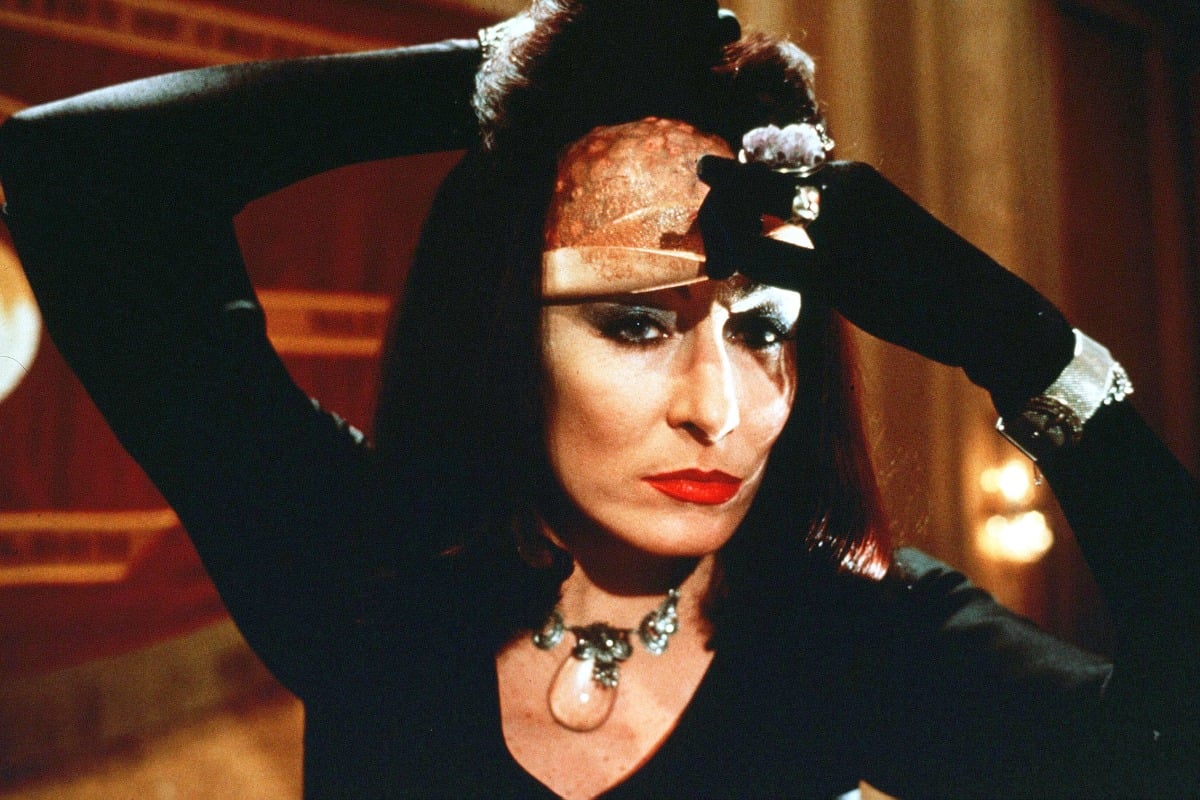 Gather 'round.
It's time for a little group therapy to unpack the unnerving fiction us 90s kids consumed in our youth.
Today's reflection: The Witches.
Watch the official 1990 trailer for The Witches below. Post continues after video.
There are few films from our childhood that have tarnished our very souls quite like the deeply horrifying scenes from The Witches, the (alleged) kid's movie based on the Roald Dahl book of the same name.
The film, which is literally about witches who kill children in a variety of creative ways (seriously WTF?), quite frankly ruined our childhoods, to the point where we actually haven't been able to watch an Anjelica Huston film without crying/wetting our pants with fear since.
Its hellish undertones have remained lurking in the depths of our minds for years, and while we may never truly recover, it's finally time we talked about it. We're as ready as we'll ever be.
Here are seven of the most messed-up moments from The Witches, a uniquely horrifying watching experience that we still can't believe was rated PG.
1. Anjelica Huston peeling her face off.
We watched a lady PEEL HER FACE OFF to reveal a hideous monster beneath because, YEP, that seems like appropriate imagery for children.
While this in itself is most definitely not okay, we can't help but wonder how, despite peeling her entire face and neck skin off, her makeup and jewellery still remained intact?
¯\_(ツ)_/¯.
2. Children being turned into mice.
The Grand High Witch had a propensity to turn young children into mice when they crossed her. It happened to Luke and Bruno Jenkins, which of course instilled in us a complex that we, too, would be turned into mice by scary women with glowing purple eyes and sleek black hair.