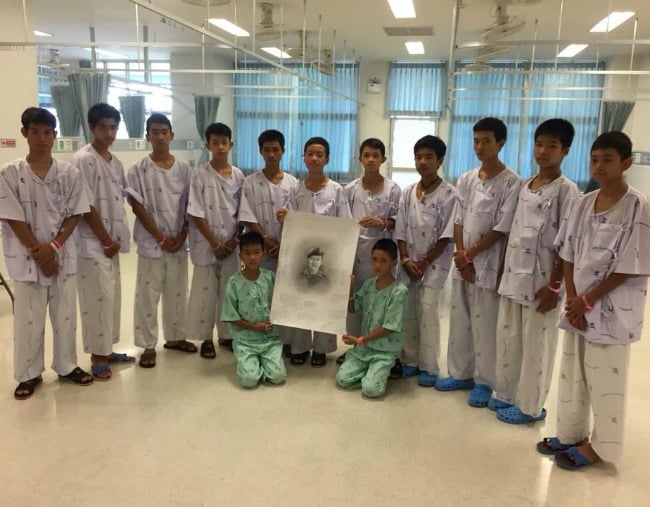 After learning the fate of the diver who died assisting their rescue from a Thai cave, the 12 boys have chosen to honour him in a truly touching way.
The Wild Boar soccer players, aged 11 to 16, were trapped in Tham Luang cave complex along with their coach for nine days before divers reached them and spent several more days trapped before each and every one was rescued on July 10.
However, in the process of the risky rescue mission Thai Navy SEAL diver Saman Kunan died. The 38-year-old was placing oxygen tanks along the escape route when he ran out of oxygen and lost consciousness, and couldn't be revived.