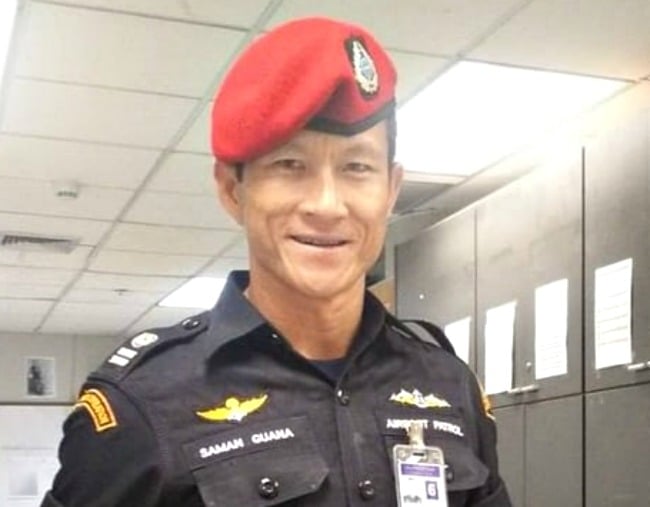 On Tuesday night, a miracle. The last of the 12 boys and their 25-year-old soccer coach, Ekkapol Chantawong, emerged from the depths of Tham Luang cave in Thailand's north.
Trapped for two weeks after a sudden downpour turned their underground adventure into a nightmare, the group were guided one-by-one along the flooded four kilometre passage back to the cave's entrance.
As they recover in hospital, the world is hailing the work of the international rescue team led by Thai Navy SEALs who, after the group was discovered on July 2, scoped the route to freedom and prepared the boys for the dangerous journey that was to come.
But most of all, the world is remembering the man who lost his life so they could be free: Petty Officer First Class Saman Kunan.
The highly experienced diver died on July 6 while on a mission to deliver three oxygen tanks to the trapped team. According to local authorities, the 37-year-old lost consciousness on his return journey due to lack of oxygen.
His diving partner attempted to revive him, but to no avail.