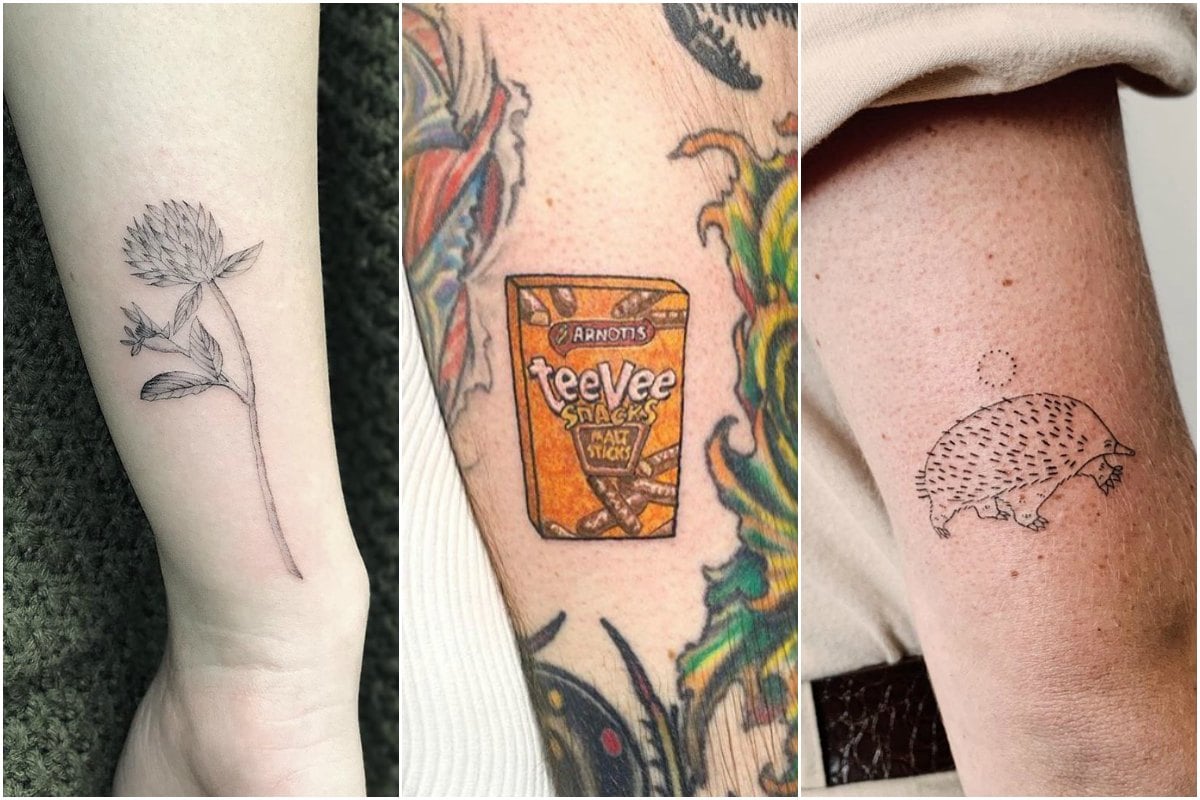 Among tattoo circles, it would appear that a dainty bunch of Australian native flowers has replaced the Southern Cross. And thank goodness.
Without insulting anyone who has a Southern Cross tattoo, regretfully or otherwise, but the once iconic Australian symbol has fallen out of favour. Not only does it run the risk of looking a bit 'bogan,' but it's also become a symbol for nationalistic racism.
But there are better and less loaded ways to show your Aussie pride. From dainty fine line designs of an echidna or branch of wattle to a permanent ode to your favourite biscuit, here are 33 Australian-inspired tattoos without the cultural baggage.
Australian native flora.
 

View this post on Instagram

 
 

View this post on Instagram