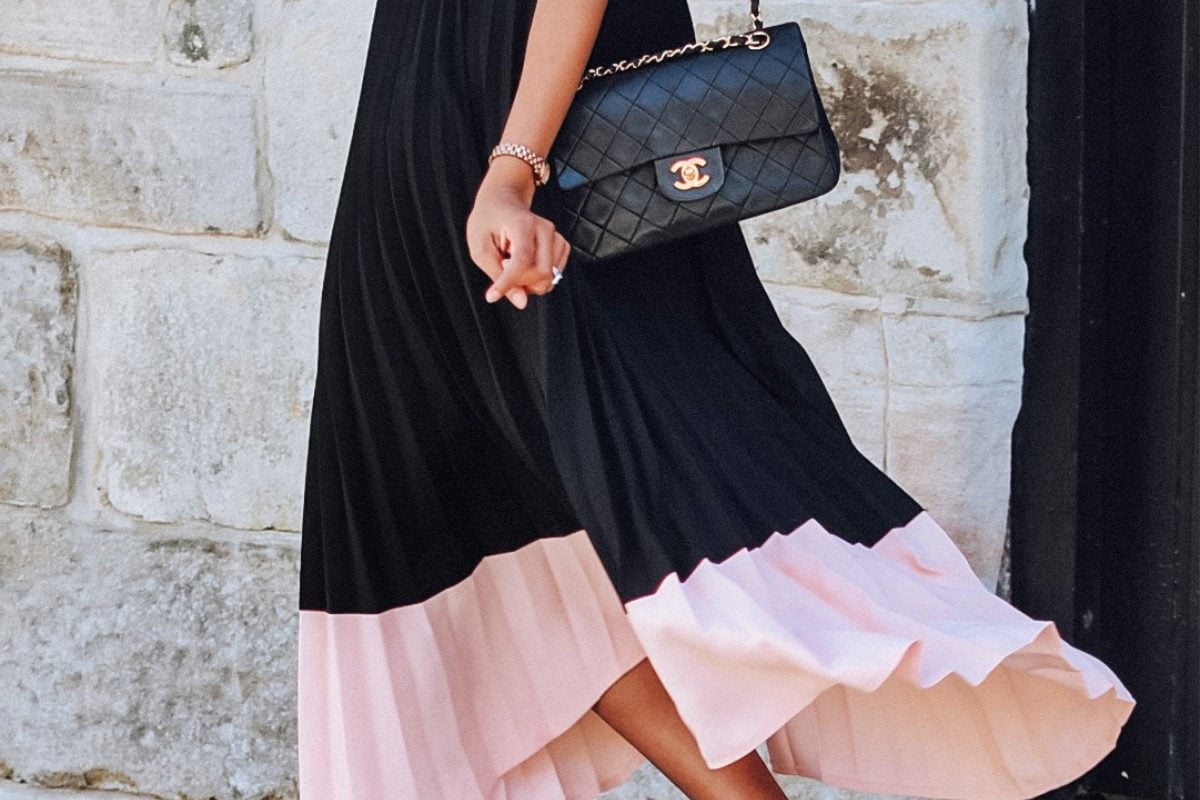 PSA: The Target skirt is back.
You know, that $49 navy pleated midi skirt you saw all over you Instagram feed in May.
If you're not acquainted, the Target Preview Pleated Midi Skirt (which is still available in limited sizes) features an A-line cinched waist and baby pink and white geometric blocking along the hemline that looked way more expensive than its bargain price tag. Aussie fashion influencers shared the skirt all over the internets when it first dropped three months ago.