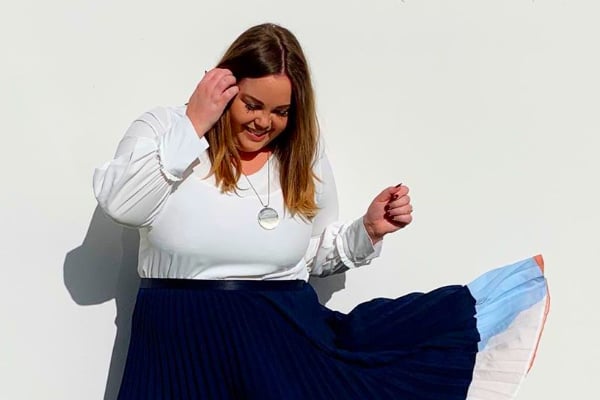 We're calling it. There's never been a better time to start saving money on clothes.
Aside from the 'extra money in your bank account' bit, which is never a bad thing, we've been blessed with a good run of affordable, stylish fashion items you can pick up from department stores when you duck in for more homewares you probably don't need (but really want).
Last week, we had the $20 Kmart leopard print dress and a chic red Target dress for $59. A few weeks before, it was the $30 ASOS nursing top.
Today, we have the pleasure of introducing you to the Target Preview Pleated Midi Skirt, $49.