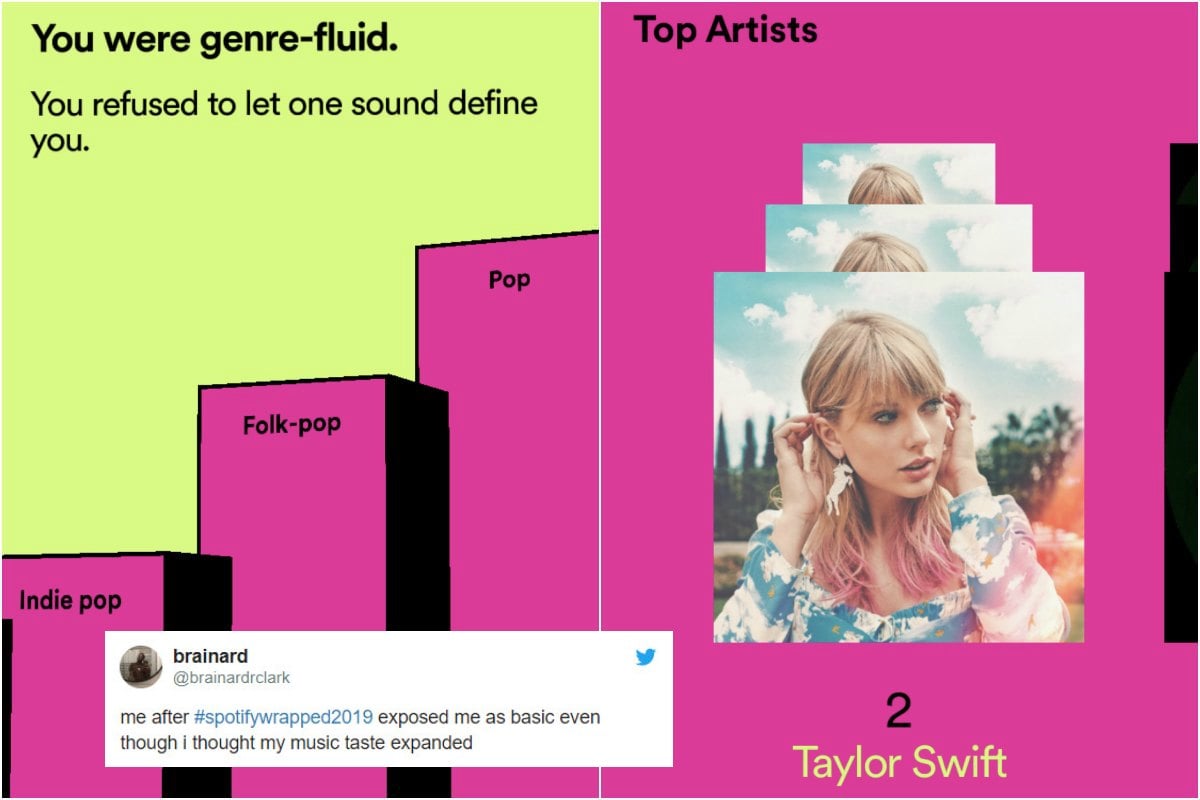 Spotify has released their individualised 'Spotify Wrapped' reports, and goodness we are all more 'basic' than we thought.
The streaming giant collated data from the past decade, offering users an insight into their listening habits. This included roundups of your post popular genres, top artists, and a personalised hitlist of your favourite songs from 2019, and as 'Best of the Decade For You' playlist.
Realisations were made (did we all listen to so much Taylor Swift??), #throwbacks were had, and several screenshots, memes, and graphics were shared on social media.
Here are 17 of the funniest, and most relatable tweets, in which we collectively realised, that no, we're not as special as we thought, and that's okay.
We went to the 2019 Aria Awards and asked artists to sing their favourite Aussie songs. Post continues below.
I will be taking neither questions nor comments at this time. I yam what I yam. #spotifywrapped2019 pic.twitter.com/vi1oZ6JJYA

— ❄️ lacey ❄️ (@maerkymaerk) December 5, 2019