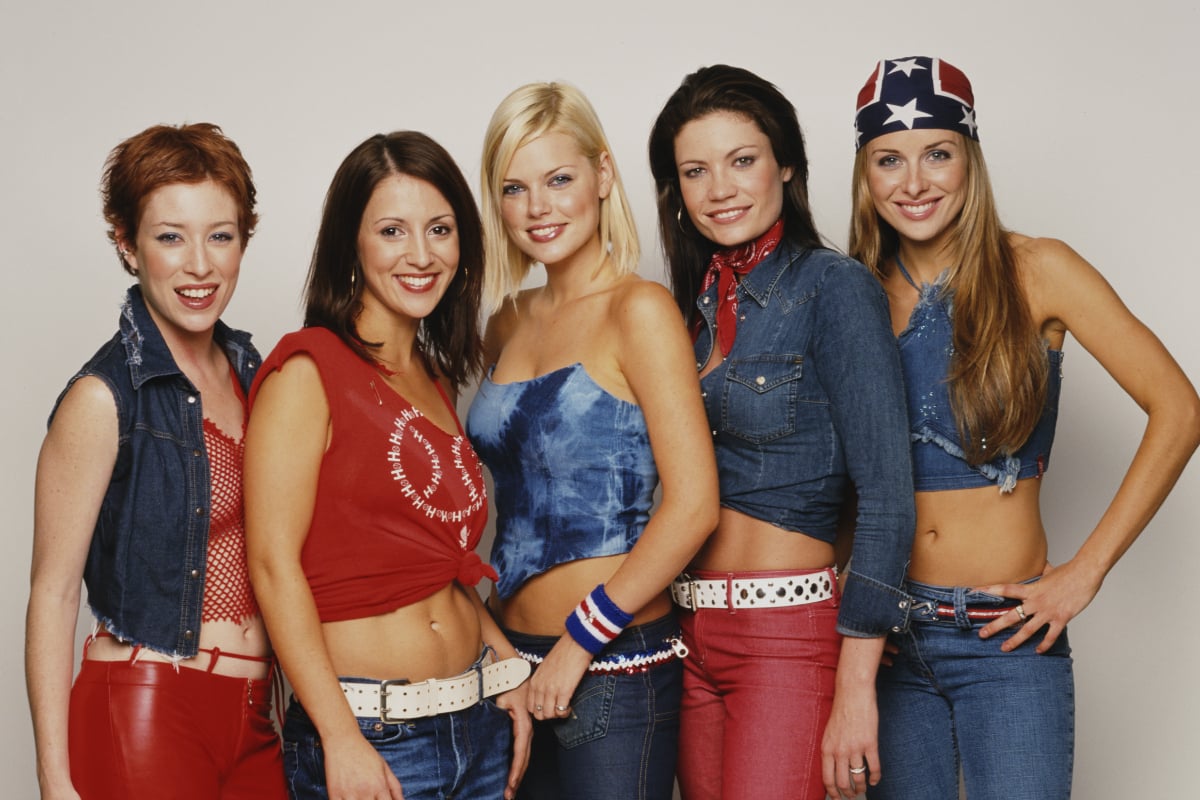 People power has prevailed. After all the articles, hashtagging and just good ol' fashioned whingeing on social media, Bardot's back catalogue is now available to stream on Spotify.
Fans can transport themselves back to the time of low-rise jeans and halter tops, and relish in the early 2000s girl-band brilliance of songs like 'Poison' and… OK let's be honest, we're pretty much here for 'Poison'.
So whack on the playlist, and let's look back at the group that dominated turn-of-the-century Aussie pop.
Bardot star Sophie Monk talks to Mamamia about dealing with rejection.

The stolen cash and a bundle-full of hush money.
The five members of Bardot were handpicked from a reality TV series called Popstars; a show so wonderfully low-rent (we're talking pre-Australian Idol remember) that Jackie O was paid an allowance of $67 to be a judge.
But the original lineup of Bardot wasn't the one most would know. Yes, there was Sophie Monk, Belinda Chapple, Sally Polihronas and Katie Underwood, but there was also Chantelle Barry, who mysteriously vanished from the group in 2000. There was no explanation for her departure, just a vague allusion to 'family reasons'.
The tabloids had an alternate explanation: that she'd been "sacked for stealing" from her bandmates.
Years later, Chantelle confirmed that there was an element of truth behind the glossies' gossip. Speaking to Woman's Day in 2017, she revealed that she had spent Sophie Monk's $100 weekly allowance, after the fellow singer accidentally left it in her room.
"In a moment of stupidity, being a teenager and thinking that a pair of shoes was more important than the friendship I had with Sophie, I decided to keep her money for myself," she said.
She told the publication that management paid her $1000 to leave the group and stay silent on the matter. She took it: "I was young, naive and saw it as a way out," she said.
After the public confession, Sophie alleged via The Kyle and Jackie O Show that Chantelle had also taken items from other members of the group: "She had stolen hairdryers and Chanel stuff… But the funniest thing is, I was the only one who wanted to keep her in the band. I really liked her and people go through things and I thought she was so talented. We all do stupid things."