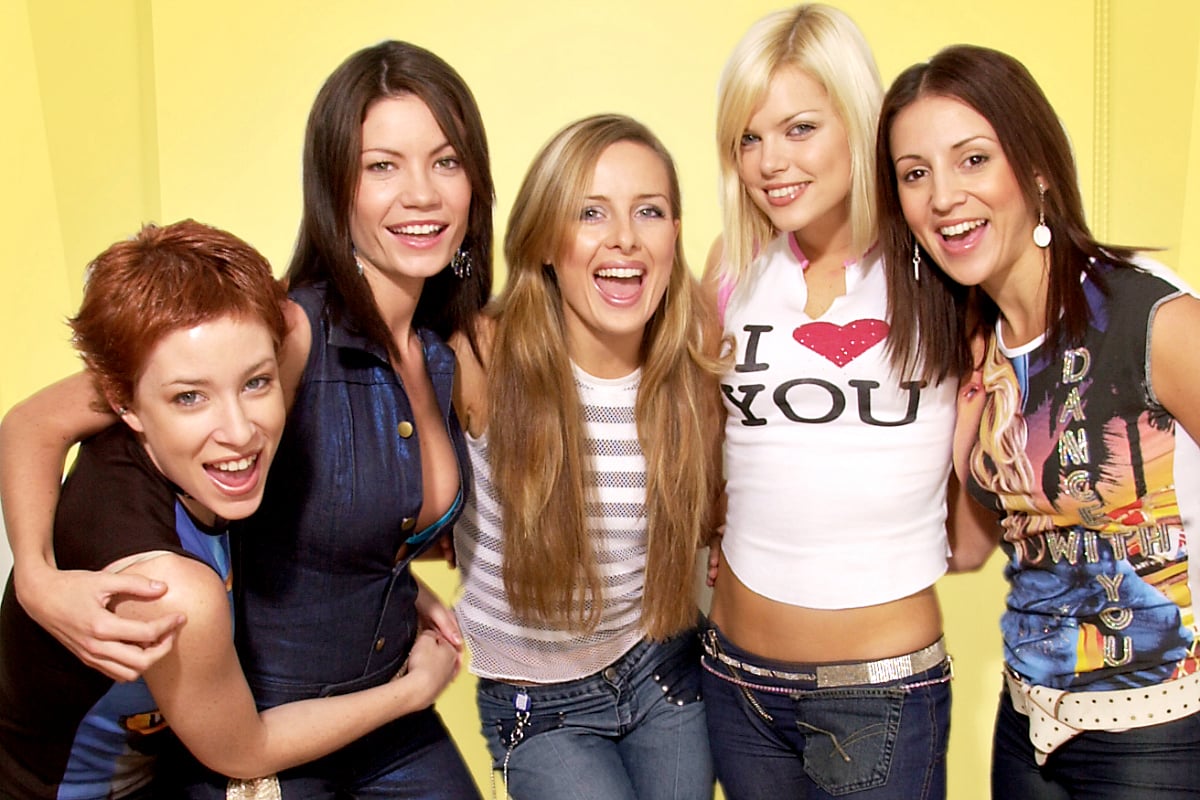 This month marks the 20th anniversary of 'Poison', the chart-topping, earworm of a single by Aussie pop band Bardot. Take a moment to steady yourself as the flashbacks of halter tops and low-rise belted jeans go whizzing through your mind.
Good? Good.
To celebrate the anniversary, three members of the reality TV-born band reunited (via Zoom) for a rendition of the hit song. And my goodness, you just don't hear multiple-part harmonies like that anymore.
The video featured Belinda Chapple, Katie Underwood and Tiffani Wood, with an obvious hole where Sophie Monk ought to be.
Though the Love Island host has continued a career in the spotlight, she rarely talks about her beginnings with the band. And the anniversary has so far slipped by without mention on her social media.
But let's not stop us from wallowing in some much-needed nostalgia.
Let's reminisce about the girl group that dominated turn-of-the-century Aussie pop, see what they've been up to since and whether there's any chance of a reunion.
The stolen cash and a bundle-full of hush money.
The five members of Bardot were handpicked from a reality TV series called Popstars; a show so wonderfully low-rent (we're talking pre-Australian Idol remember) that Jackie O was paid an allowance of $67 to be a judge.