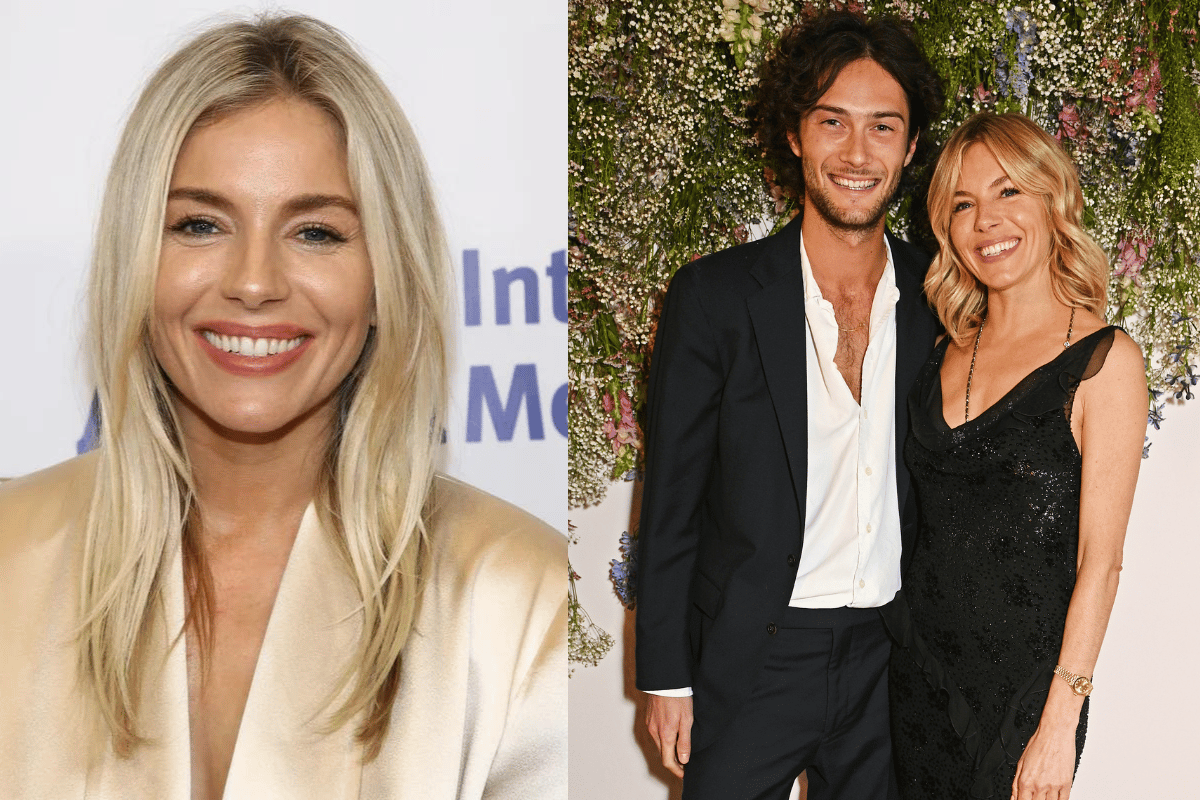 Sienna Miller was the 'It' girl of the 2000s. And in 2022, her celebrity status is experiencing a resurgence. 
She's an accomplished actor, a mum to daughter Marlowe and now regularly attends red carpet events with her new boyfriend, 25-year-old Englishman Oli Green.
The duo won over fans on the red carpet at Vanity Fair's 2022 Oscars after-party in Beverly Hills two months ago. Green is a model and actor, best known for his modelling work in various Burberry campaigns.
Sienna Miller divine pour une soirée en amoureux avec Oli Green https://t.co/muYHNP6AYY pic.twitter.com/87csBvF9ko

— Paris Match (@ParisMatch) June 24, 2022
It's been Miller's relationships that have been poured over by the tabloid press, including her notable on-again-off-again relationship with Jude Law. But as she said recently to DuJour: "I've dealt with very public heartbreak. I was never somebody who dreamt of getting married. I've been engaged a few times, but I've never been married. It's better than three divorces, I think."
Something Miller has alluded to in past interviews has been the challenges of dating as a single mum with a nine-year-old daughter. 
"I'm not a dater," Miller said. "I've never been one. Once I'm in, I'm in. And I'm also quite shy. My life has sort of unfolded in a different way and I'm fine with it. My life was never going to be orthodox. A, I'm still alive. B, I'm still working and C, I'm incredibly happy in my personal life. So, yeah, things are pretty great, honestly."
Watch: Celebs who broke up - then worked together. Post continues below.