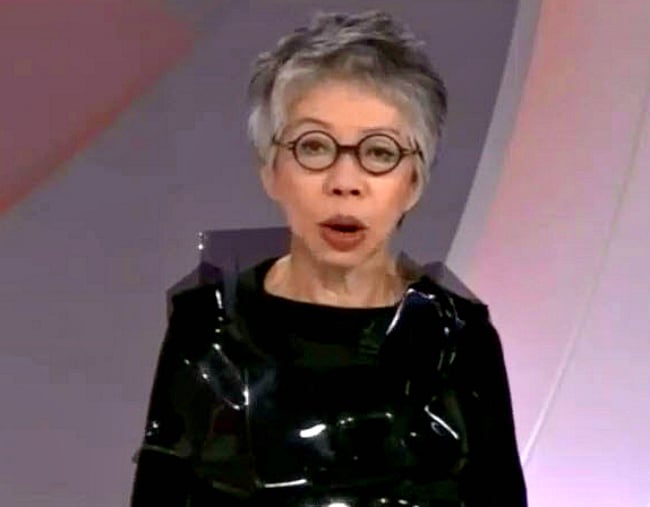 For the last 30 years, TV journalist and fashion icon Lee Lin Chin graced our screens in various asymmetrical outfits while she read out the news.
After her shock announcement last week that she'd be presenting SBS News' nightly broadcast for the last time on Sunday, fans were bracing for a spectacular finish. And as predicted, Lee Lin marked the occasion with an outfit worthy of the moment.
Designed by Japanese avant-garde designer Yohji Yamamoto, Lee Lin's black, plastic-fantastic number truly delivered.
Some called it a mourning gown, worthy of the sad day in Australia's television history, while others saw it as the perfect testament to Lee Lin's sartorial legacy.
Twitter reacted accordingly.
Watch a snippet of Lee Lin Chin's final bulletin for SBS here.
30 years, it goes by rather fast.

Goodbye.

— Lee Lin Chin (@LeeLinChinSBS) July 29, 2018
6.30 tonight my final broadcast of @SBSNews begins. 7.30 my final broadcast ends. 7.31 beers.

— Lee Lin Chin (@LeeLinChinSBS) July 29, 2018
@LeeLinChinSBS your outfit put rockstars to shame. Undoubtedly the coolest newsreader ever. The news won't be the same without you. Enjoy the beers

— Vicky K (@vixplosion) July 29, 2018
I found out where all those missing Tupperware container lids went… @LeeLinChinSBS has been stealing them for years just for this outfit! pic.twitter.com/VA2K9ltBzi

— Tristan Davey (@twistieman) July 29, 2018
Next level outfit tonight. Gold Logie worthy.

— Megan Allan (@MeganAllan) July 29, 2018
My first thought on seeing her outfit tonight was "unspooled cassette tape"

— Jake's Mad Crusade (@AusKinski) July 29, 2018
When I started working in television one of my first tasks was to attach a mic to one of @LeeLinChinSBS's famously asymmetrical outfits. She started in style and, tonight, she signed off in style (and cellophane). What a legend. https://t.co/YedYu9Rqnz

— Ben Rylan (@benrylan) July 29, 2018
Perfect outfit to mark the beginning of a mourning period. ????

— @nobodysawmedoit (@nobodysawmedoit) July 29, 2018
Me too. That outfit today was supremo …..sass ….class….in your face…

— Born To Challenge (@VSTMMJJ) July 29, 2018
Acclaim and applause for her outfit aside, many other Twitter users also expressed paid tribute to the newsreader and celebrated her final bulletin for the network.
Incredible power move from Lee Lin Chin to overshadow the Nine/Fairfax merger

— Rob Stott (@Rob_Stott) July 26, 2018
Fingers crossed Lee Lin Chin is the new Bachelorette https://t.co/P76RGud7NF

— Bhakthi (@bhakthi) July 26, 2018
I joke, but Lee Lin Chin has been an inspiration. Unflappable, professional and talented she broke the mould of what you needed to look, act and sound like to be on Australian TV. For most of her more than 30 years at SBS she's been the only regular Asian face on our screens.

— Adam Liaw (@adamliaw) July 26, 2018
Goodbye, our queen ????????

— Mabel Violet Paige (@mabel_paige) July 29, 2018
I hope that Lee Lin Chin is at an after party somewhere, 6 beers in, doing body shots off the ass of some 21 year old underwear model, surrounded by gays in homage outfits. It's what she deserves. Thank you Lee Lin!!!

— Zanda Wyatt (@alezandaw) July 29, 2018
@LeeLinChinSBS with all your new free time, please consider a benevolent takeover of @ABCaustralia and rescue it from its current trajectory of demise… Already miss you #myqueen

— Joanne Ashnest (@JoAshnest) July 29, 2018
I need to know who Lee Lin Chin was wearing on the news tonight. Part of me would believe that she made the decorative vest portion herself with a stack of Worbla and a dream.

— Phthalo Blue ???? (@ppch1337) July 29, 2018
I don't even watch the news and I'm sad that @LeeLinChinSBS has left SBS

— cc (@snoopchristie) July 29, 2018
I really wish you did a mic drop as part of your goodbye on air

— Jess (@jessicar1602) July 29, 2018
Who's going to be representing #AUS at the next #EurovisionSBS? This is so sad ???? Thanks @LeeLinChinSBS for being awesome all these years. I hope your next move is a fashion label ???????? https://t.co/SATanHgcSq

— Valerie (@valshopaholic) July 29, 2018
@LeeLinChinSBS is the definition of big dick energy and that is this year's tea. Don't even bother @'ing me if you disagree; just know that you are wrong sweetie pic.twitter.com/Y6PDGJN6gi

— pre malone ???????? (@brokeandnotwoke) July 29, 2018
I'm more concerned about where the sun goes at night and why Chiko Rolls are called Chiko Rolls. @LeeLinChinSBS said she would explain it to me next week but that now looks like it won't happen.

— Miss Spoke Tart ????I (@TartNasty) July 29, 2018
Hey Tom how about being campaign manager for @LeeLinChinSBS to win the 2019 #GoldLogie

— Xavier Yu (@docxy75) July 29, 2018
READ MORE: Lee Lin Chin's most hilarious and career-defining moments.
What did you think of Lee Lin Chin's iconic moment? Tell us in a comment.
Like to have your opinion heard? Want to win $100? Take our short survey now for your chance to win 1 of 3 $100 gift vouchers.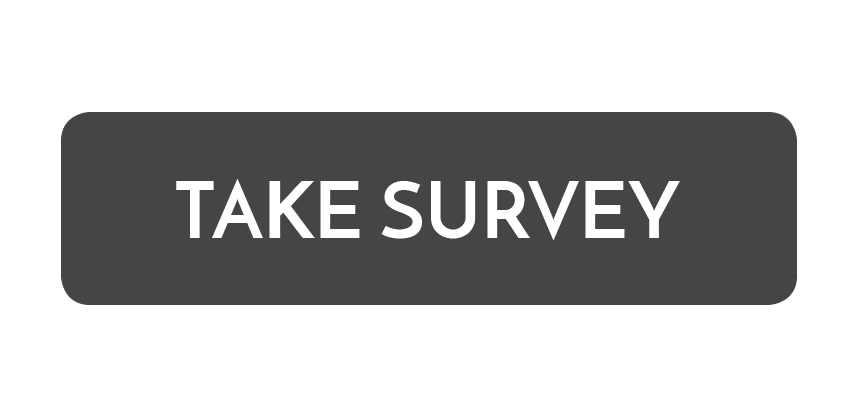 Need a quick break? Want to win $100? Want to be listened to? Enough questions already? Do our quick survey now!