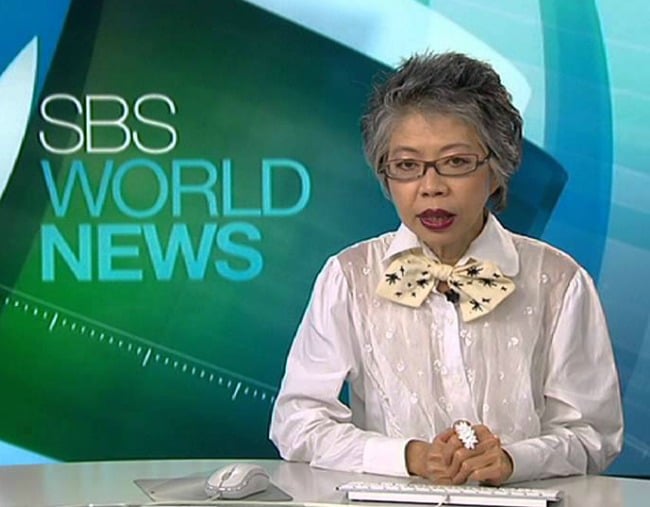 Sunday night will mark the end of an era.
Lee Lin Chin will read her final news bulletin for SBS News.
For more than 40 years, Lee Lin has been a household name in Australia and a trusted voice in news.
She's been the much-loved face and voice of weekend World News SBS, but now she's decided to call it a day.
On Thursday, she spoke Sandra Sully at TEN Daily about her decision.
"It has been something I've considered for a number of years now. I thought SBS would just fire me one day so I'd never have to make the decision, they obviously didn't and in fact offered me a two year contract extension at the start of the year. So I had to start considering it a lot more seriously," she told Sully.
The veteran newsreader told Sully there wasn't a specific reason she was leaving the job, but a bunch of "small to medium reasons" which she might share one day.
Lee Lin said it was a difficult decision to make because of the support she constantly receives from her huge fan base.