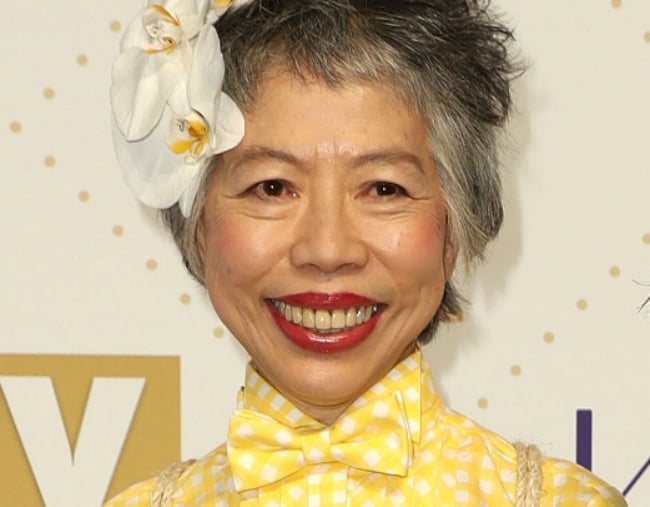 As the news sinks in that Lee Lin Chin will read her final news bulletin for SBS News on Sunday night, we've been reminiscing about her 40-odd glorious years on TV.
From that time she was caught perving on a reporter to her hilarious entry into celebrity news presenting, here are just a few of Lee Lin Chin's best moments:
Her 2016 Logies campaign.
It all started with a simple tweet, just after the 2015 Gold Logie nominees were announced. They were all very, very white.
Just decided to win the gold next year, I deserve it #TVWEEKLogies

— Lee Lin Chin (@LeeLinChinSBS) May 3, 2015
It was a simple, bold statement and it started a year-long campaign to take home the trophy. Chin used her straight-faced humour to push for recognition and entertain us in the process, with some memorable tweets and some hilarious videos, including this one with Rove. Unfortunately, she was pipped by Waleed Aly, but at least we all got to see her walk the red carpet in this ensemble (with her 10-year-old date).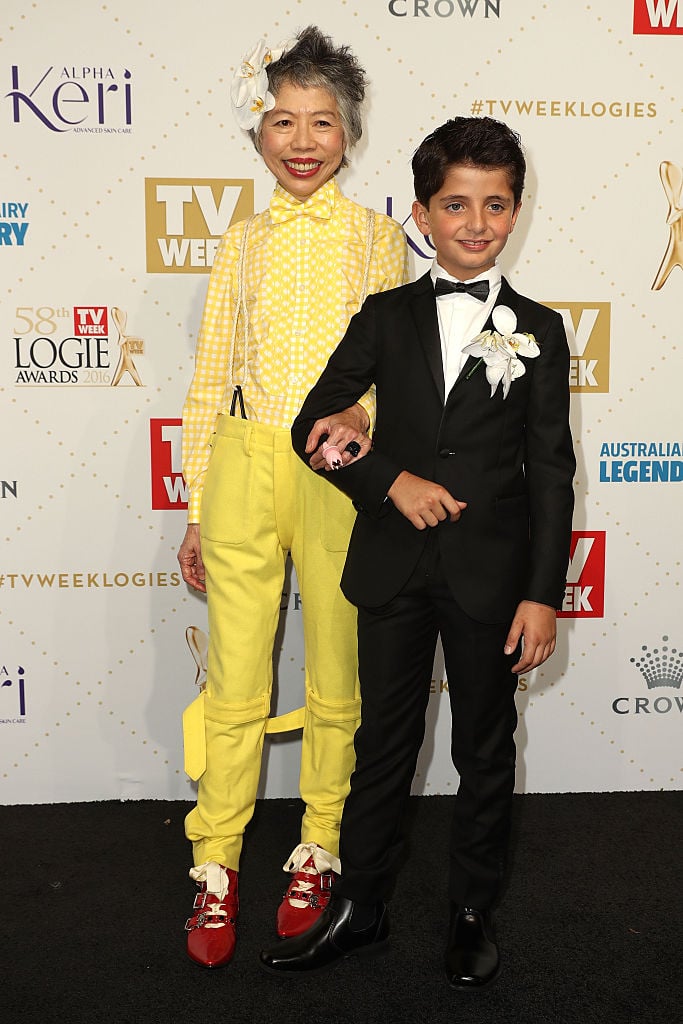 That time she starred in an Australia Day lamb ad.
Meat & Livestock Australia knew exactly who to cast as the James Bond villain-style mastermind plotting to bring Australians back home for Australia Day in 2016. It was one of the most complained about ads of the year (promoting violence against vegans and whatnot) - but Lee Lin Chin was still hilarious.
When she fought Sandra Sully in a brilliant recreation of the Anchorman fight scene.
Easily the best part of Anchorman is when Ron Burgundy (Will Ferrell) and his colleagues get into an over-the-top battle with rival news teams. Our love for Chin only grew when she starred in a The Feed clip alongside fellow newscasters recreating the hilarious scene.
Stepping out of news.
Lee Lin Chin has proven over the years that she's far more than just a talented journalist and newsreader. In SBS's The Feed she's been able to show off her many passions and interests, like fashion and beer, in segments like Lee Linguine, and The Real Newsreaders of Sydney. But Celebrity Chin-Wag was by far the best, as the experienced news reader - who has no interest in celebrity gossip - disdainfully presented entertainment news. You can watch some highlights here.
Or some Lee Lin highlights, right here:
Her Hard Chat interview.
Not every guest handles comedian Tom Gleeson's questions as well as Chin did in her 2015 appearance on The Weekly's Hard Chat segment.
From her delightfully brutal burn after Gleeson asked for fashion advice: "Nothing goes with red", to her insistence she would tear fellow SBS presenter Anton Enus to shreds in a fight, Chin took control of the interview.
But our favourite line was when the host brought up her small role in mini-series Bangkok Hilton alongside Nicole Kidman: "I don't recall being in said mini-series. But then I was drunk for most of the 80s."
When she was caught asking about a war correspondent.
Every newsreader's reel has a few bloopers, and one that stands out is this pearler during a January 2010 SBS news broadcast. Cutting away from a war corespondent's report, Chin was caught asking about the reporter, before flawlessly recovering.
"Who is that handsome- And a footnote to that story..."
All her fabulous fashion moments.
It's been a joy to watch Chin go from reading the news in traditional blazers to reading the news in whatever the hell she feels like. But while her news attire brightens up any bulletin, her most memorable outfit is probably this one, worn to the 2015 Logies.
Yep, Lee Lin Chin has given us plenty over the years, but don't expect her to go anywhere just because she's finishing up hosting SBS's news...
I have not retired, simply resigned. Retirement is death.

— Lee Lin Chin (@LeeLinChinSBS) July 26, 2018