In case you missed the very important memo, rebound relationships are so last season. In 2017, it's all about the bromance, don't you know? At least that's what Sasha Mielczarek and Kris Smith are telling us, anyway.
Having spent a bromantic few days together in Queenstown over the weekend, the reality television stars (Mielczarek starred in the 2015 series of The Bachelorette while Smith took part in 2017's I'm a Celebrity… Get Me Out of Here!) have spent the past few days sharing photos of one another and their, shall we say, blossoming relationship.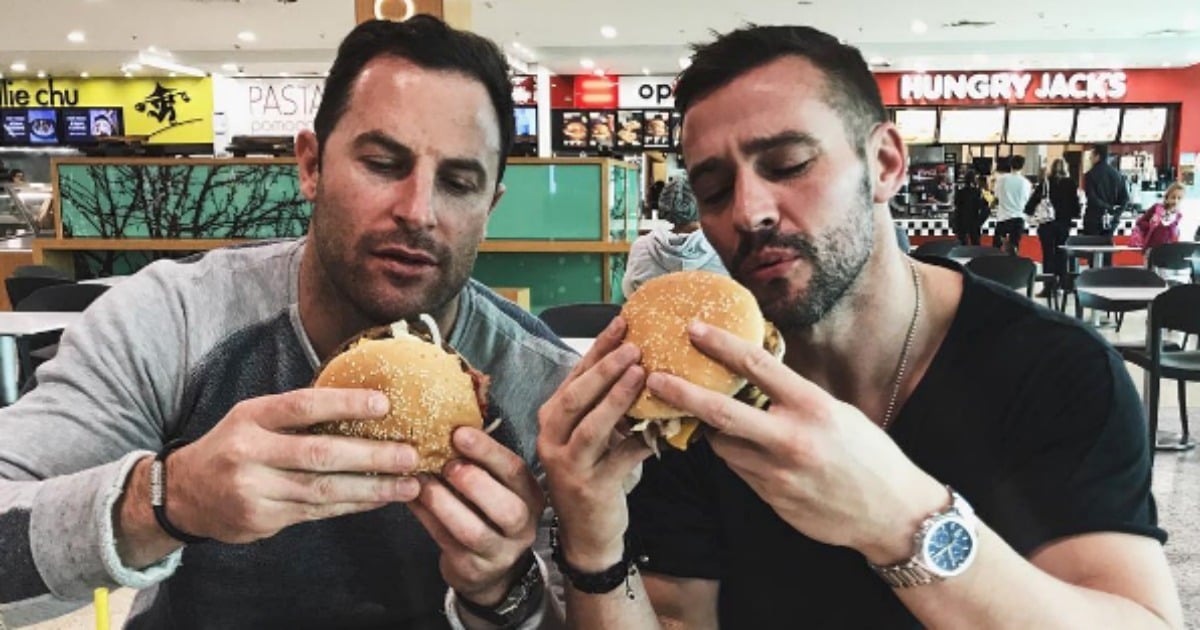 "What bromance?" 39-year-old Smith captioned an image of himself and Mielczarek wearing matching outfits. Admittedly they weren't onesies, but hey, things are still early days.
Other photos include the pair eating burgers together, luging, and hitting a bar (or many) while together in New Zealand.
But as we all know, travelling together is the ultimate relationship test and if their love friendship can survive this, well hell, it can survive anything. Because bros that travel together, stay together, right?
Smith, who has been one of the modelling faces of Myer for a number of years now, is rumoured to be in a new relationship after breaking up with a girlfriend of four years in late 2016. He has a 6-year-old son, Ethan, with Danii Minogue.
Mielczarek, who found love with Sam Frost on the first season of The Bachelorette, announced that he and the radio presenter had broken up over the Christmas-New Year period. And despite being "absolutely heartbroken" over the separation, it seems the pair are still on friendly terms and keeping in one another's lives.