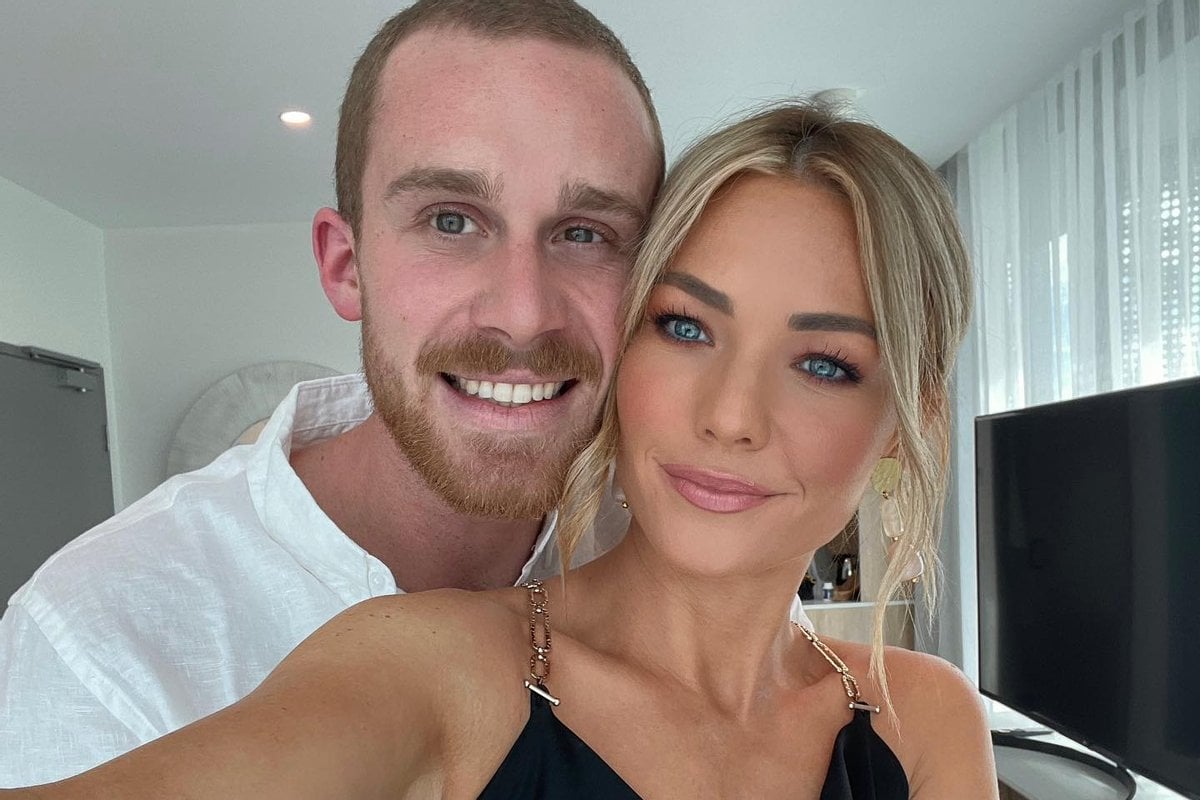 Eight years after Australia met her on The Bachelor, Sam Frost is engaged to a fellow reality TV star.
The 33-year-old announced her engagement to her boyfriend of six months and former Survivor contestant, Jordie Hansen, on their podcast Jordie and Sam's Rural Road Trip on Thursday. 
"It's a very important time of our lives, we just recently got engaged and to celebrate we thought, let's hit the road, let's go on a 14-day road trip!" said Frost, who shared the pair got engaged in May. 
Recalling his spontaneous proposal, Hansen explained he popped the question during a road trip in South Australia. 
"We were at Uluru, we'd just woken up, having brekky, we were about to head down south. Sambo had just been delivered her coffee, so I said to her, 'Hey, when would you say yes to getting married'," he began.
"I said, 'pretty much, any time from now'," Frost added.
"I took that as, I'm going to do it this afternoon," said Hansen.