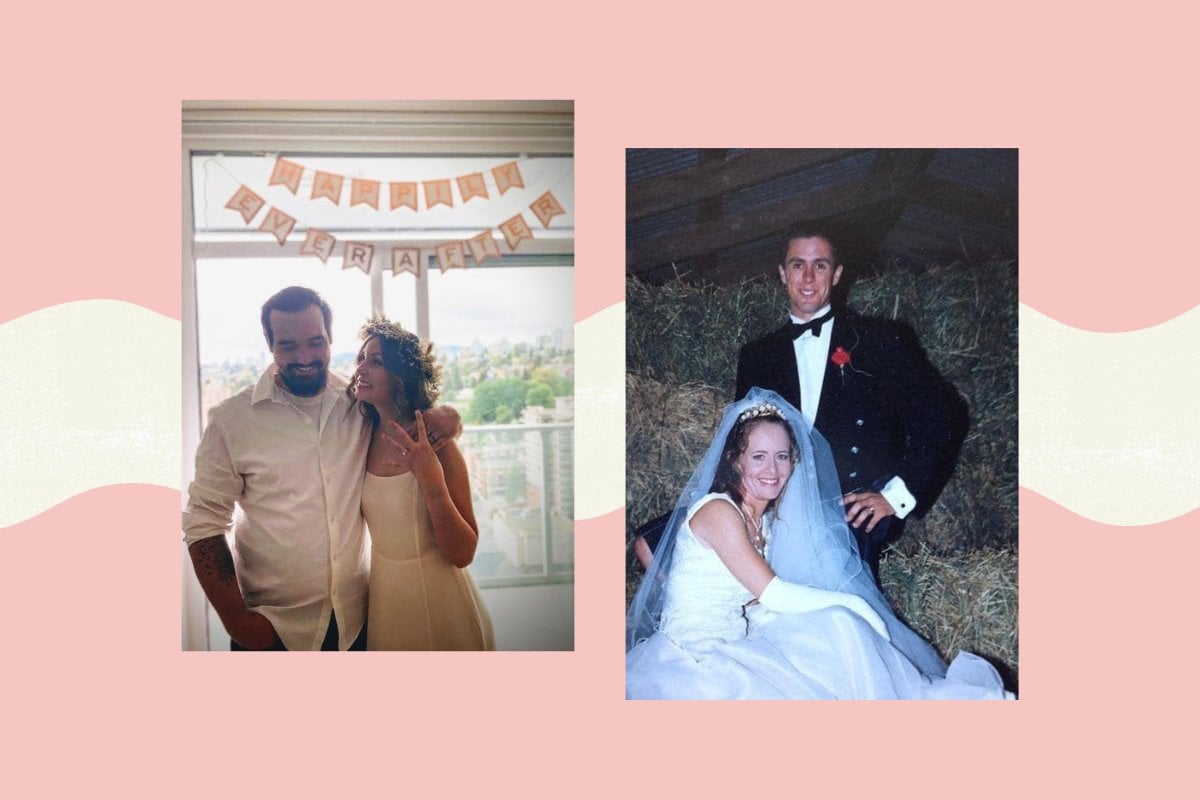 First comes love, then comes marriage – sometimes in very quick succession. Just ask any couple who has gotten engaged at the speed of light.
Sometimes, we like to skirt the traditional 'rules' that have been placed upon us when it comes to dating, and most of the time... it works out in our favour.
Watch MM Confessions: When I Met The Parents. Post continues after video. 
But to see what the real-life impacts of getting engaged shortly after meeting 'the one' are, we asked our Mamamia community to share their stories about putting a ring on it – and to tell us whether that same ring is still on their finger.
Here's what they had to say.
Amanda, 37.
How did we meet? We matched on Bumble. 
When did we get engaged?  Eight months in.
What happened? Happily married for five months now and trying to start our family! We had to postpone our wedding twice due to COVID, but it was worth the wait! I think when you know, 'you know'. We have similar values and goals and everything was easy from the beginning. When you find your person, don't doubt yourself and if a quick engagement is what you want, then go for it! 
Jayne, 40.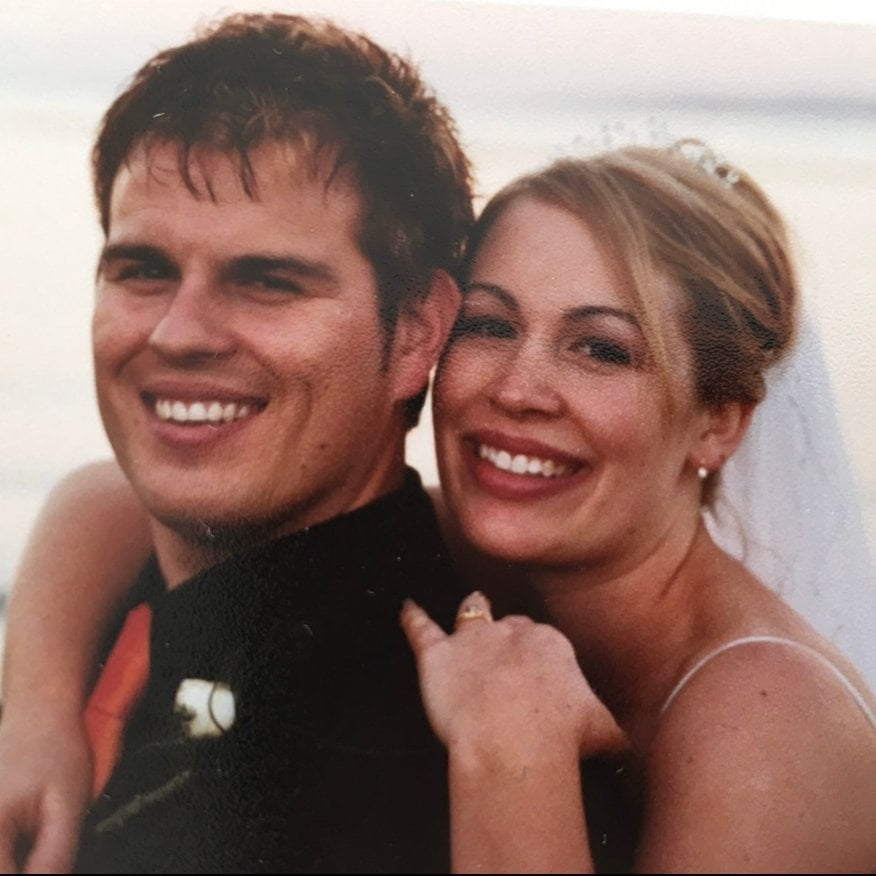 "He still makes me laugh and scrunch up my nose." Image via Jayne.