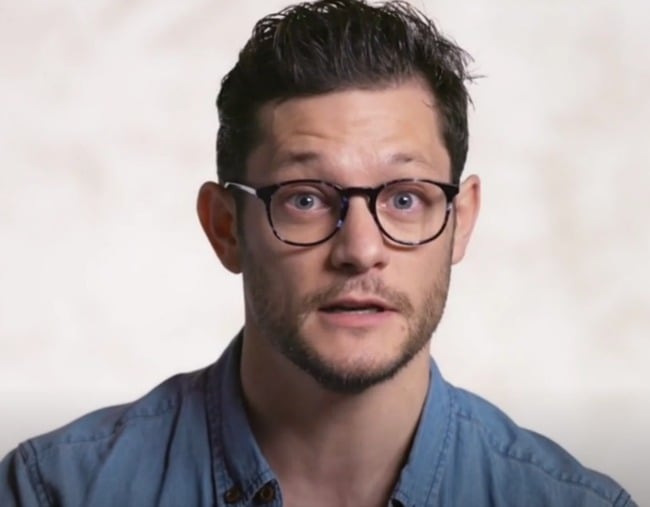 Rob Mills was 21 when he appeared on the first season of Australian Idol.
Despite having spent the 15 years since establishing himself as a successful television personality and musical theatre star, Mills say he's still often recognised as a familiar face from his time on the reality TV show.
On Wednesday night's episode of You Can't Ask That, the now 36-year-old said he first realised the extent of his fame when his brother told him, "just don't read the blogs".
"As soon as someone says that, you're like, 'I'll just read the blog,'" laughed Mills, before sharing that it was then he started to understand that some people really didn't like him.
"I don't think I had any idea of who I was, and everyone else now had an idea of who I was," he said. "So that was terrifying."
The experience of having people know who you are, he said, could be frightening and overwhelming.
"I remember the first weekend I was off the show, and I was just mobbed," he said. "I was mobbed on the street.
"They just wanted a piece. I remember just getting pulled left, right and centre. There's nothing nice about [it]."
Soon, Mills' mental health started to deteriorate.
Watch: Rob Mills discusses the toll of reality TV on You Can't Ask That. Post continues after video.
"I had a massive panic attack, like a huge anxiety attack," he recalled, "and I just jumped into a car… the closest car, I just jumped into it.
"I just said to this guy can you please drive me back to the hotel. He's like 'I know who you are!'"
One confronting moment in particular, however, has stayed with Mills.
"I got to the hotel, I remember going to the 20th, 30th floor or something," he said. "The door to my balcony was open, and I was like, this could be it. You could do this. You could go.
"That was not a good night."
In 2016, Mills spoke about the incident in an interview with Maz Compton for Yahoo7.
"I contemplated suicide only once in my life, and that was the week after I finished Idol," he said, explaining that he didn't "want" the aspects of fame that came with the reality show.
"I don't think you should ever want to be just famous," he told the publication.
 "I think you should want to travel to the moon, you should want to design something the world has never seen before.
"Or be an elite athlete, or a scientist, or a politician."
Asked whether he'd do it all again on You Can't Ask That, Mills said, "100 per cent". For him, the hard days after Idol passed, and ultimately, he's forged a career he's proud of.
"February 2, 2008, I got the keys to my very first apartment. My manager came over with a bottle of champagne and said, 'happy housewarming, and you booked Wicked,'" he recalled.
"Best day of my life."
You can watch You Can't Ask That on ABC on Wednesday, July 18 at 9pm, or on iView. 
Anyone across Australia experiencing a personal crisis can reach out to any of the following helplines. 
Lifeline on 13 11 14
Kids Helpline on 1800 551 800
MensLine Australia on 1300 789 978
Suicide Call Back Service on 1300 659 467
Beyond Blue on 1300 22 46 36
Headspace on 1800 650 890
QLife on 1800 184 527