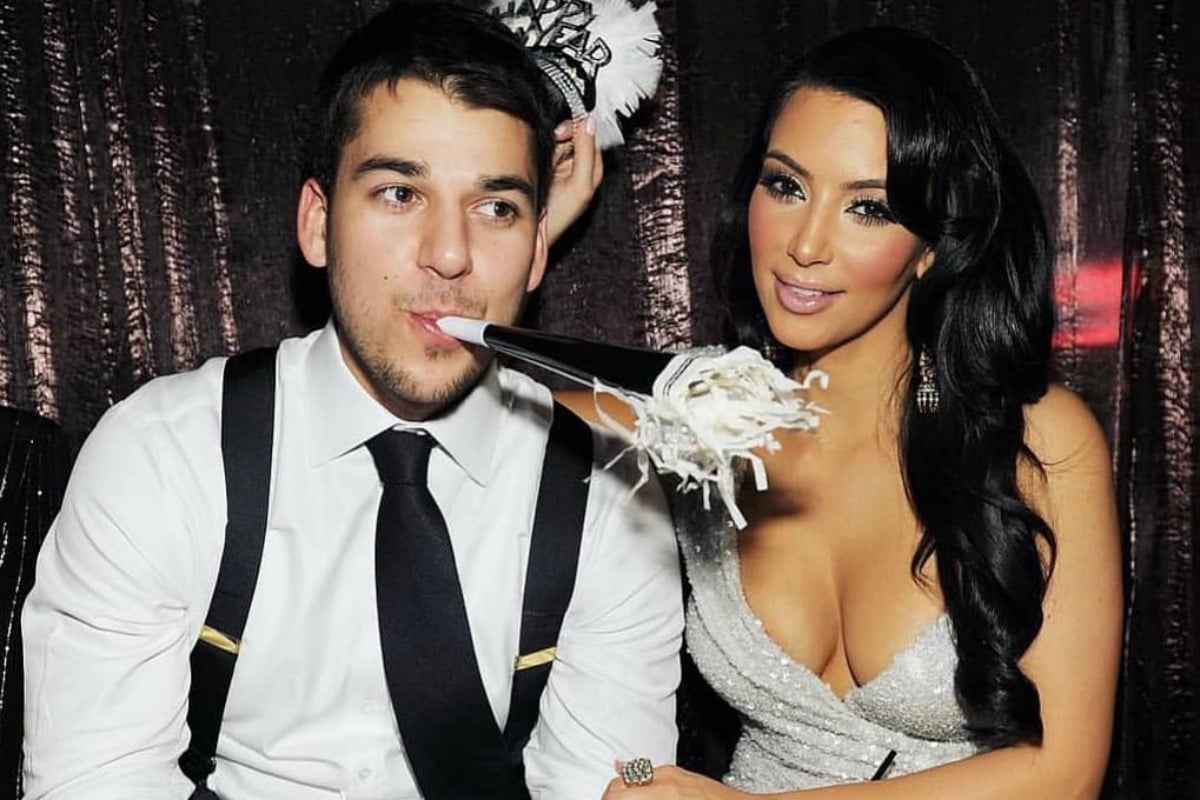 Sometimes, a familiar name pops up on the internet that instantly makes us think "wait, where on earth have they been hiding?!"
It's not often we forget about celebrities, so this can be quite confronting for us.
And today, that celebrity is a forgotten Kardashian.
One that isn't constantly seen wearing naked dresses and breaking the internet with cheating scandals each week.
One that we've, sadly, not thought about in a really long time.
Rob.
Yes, somewhere in the ether, ROB KARDASHIAN STILL EXISTS. He even had a birthday on the weekend.
… And he's coming back to Keeping up with The Kardashians season 16. Check out the trailer below.
So we thought, why not check up on ol' Rob following his day of birth, if not to remind ourselves of his ~dramas~ of yesteryear we once cared so much about?
Firstly, we feel it's important to brush up on where he fits in the family, because the Kardashian family tree is a complicated beast.
Rob, who turns 32 today, is the youngest son of Robert Kardashian and Kris Jenner. Kourtney, 39, Kim, 38 and Khloe, 34, are his full sisters, and Kendall Jenner, 23, and Kylie Jenner, 21, are his half sisters. Their dad is Caitlyn Jenner.
Got it? Cool.
Rob is probably best known for his tumultuous relationship with Blac Chyna and their very spicy reality show Rob & Chyna – his most high-profile relationship since dating Rita Ora in 2012.