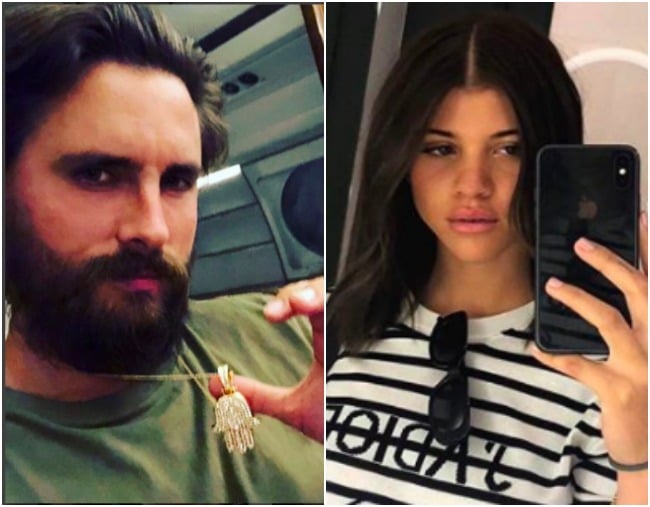 1. Scott Disick and Sofia Richie have reportedly broken up – after Lionel Richie stepped in.
When 19-year-old Sofia Richie started dating infamous party boy/sex addict Scott Disick, 35, many a concerned parent sighed. Including, it seems, her own.
According to the Daily Mail, Lionel Richie reportedly told loved ones 'he is going to cut [Sofia] off and write her out of his will if she continues her relationship with Scott as he thinks he's extremely toxic for her.'
Richie's outrage followed the aspiring model finding out that 35-year-old Disick had cheated on her.
'After their trip to St. Bart's… it caused huge problems in their relationship,' a source explained.
While it sure isn't the father's job to step in, it's great that someone finally helped this girl out of what seemed to be a pretty icky relationship.
Bravo Lionel.
2. Meghan Markle's ex-husband has announced his engagement, and the timing is… awkward.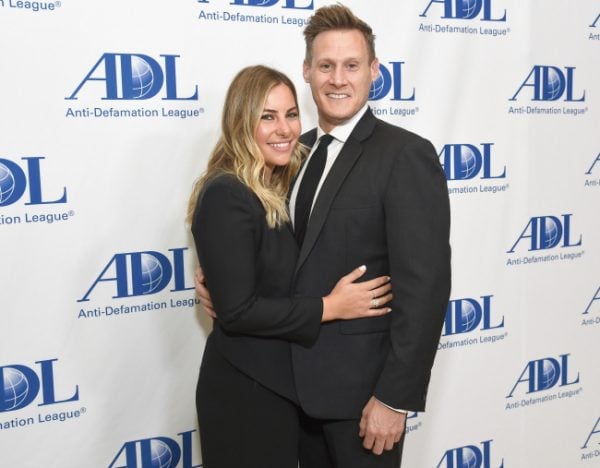 The ex-husband of the now Duchess of Sussex, Trevor Engelson, has been the centre of one or two jokes of the  'You vs. The guy you're worried about,' sort in the past few months. But now, it seems, his own love life is on the up too.
In rather awkward timing - AKA a mere fortnight after the royal wedding - the film producer has proposed to his dietitian girlfriend Tracey Kurland, announcing the news on social media on Friday.
"Luckiest guy I know! Get ready to party," he wrote.
Indeed.
3. Fans concerned over Johnny Depp's 'gaunt' appearance.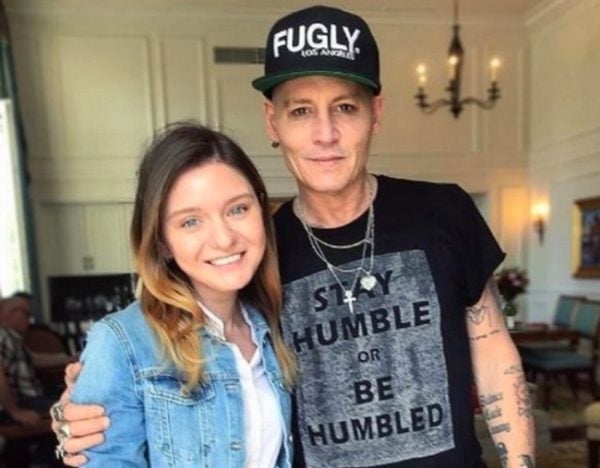 Fans who got photos with Johnny Depp during his tour in Russia with his band The Hollywood Vampires are concerned about the 54-year-old, saying he appeared to be 'gaunt' in photos.
The Pirates of the Carribean star posed with his fans, who posted the photos to awaiting concern on social media.
Some fans could hardly recognise the actor, while others hypothesised that the exhaustion could be the result of the actor's recent divorce from Amber Heard.
2018 hasn't exactly been easy on the movie star; he has been embroiled in a public legal dispute with this former management company over his dwindling finances, and is being sued by ex-bodyguards who argue he placed them in an unsafe and toxic work environment.
4. The guest Meghan and Harry reportedly snubbed at the royal wedding – because of her big mouth.
With Oprah, the Beckhams and George and Amal Clooney in attendance – Prince Harry and Meghan Markle's royal wedding wasn't short of celebrity guests.
But it turns out one of Meghan's close celebrity friends missed out on an invitation all because of her 'blabbermouth'.
Made in Chelsea star Millie Mackintosh, who was tipped to be one of Meghan's bridesmaids, wasn't even in attendance on the big day and according to a 'source' – it's all because of Prince Harry.
"Harry warned Meghan off Millie. He seemed to believe she was a blabbermouth and better off out of the loop. Harry doesn't often tell Meghan what to do, but he put his foot down," the rather mysterious (and therefore potentially untrustworthy) source told the Daily Mail.
Despite being friends since 2016, Millie ended up watching her friend's wedding on the couch.
5. Andy Lee on the celebrity guest who shocked him immediately.
Andy Lee wasn't quite sure what to expect when he was organised to interview Hollywood actor Tom Cruise in 2008.
The actor was promoting his new film Valkyrie - which Lee's fill-in co-host and best friend 'Horgs' hadn't actually seen. So they were off to a good start. And it only got worse when they learned that was all they were going to be able to talk about once a strict no-go list came through from Cruise's publicist.
"His publicist comes in and goes 'there will be no questions about [his ex-wife] Katie [Holmes], there will be no questions about [his daughter] Suri, there will be no questions about Scientology," the radio host told News.com.au
What Lee wasn't expecting at all though, was for the conversation to immediately turn to his own love life.
"Door swings open, Tom walks in, he has introduced himself to the sound guy, the producer ...and I said 'I heard there's a few rules' and he says 'oh, we'll be fine and, anyway, when are you going to marry Megan [Gale]?'"
Lee had the perfect response, of course. You can read the full story here.