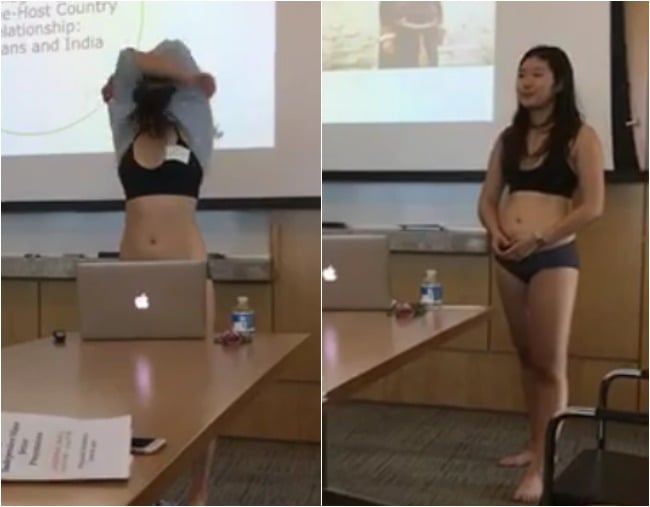 A pair of jean shorts has caused a major kerfuffle in the US, after a fourth-year university student took a half-naked stand against a professor who criticised her outfit.
Letitia Chai, who studies at Cornell University in New York, decided to strip down to her underwear after she clashed with her professor in the week leading up to her final presentation.
According to student paper The Cornell Daily Sun, the professor said her shorts were "too short" during a practice run of the speech. Chai was wearing a blue buttoned shirt and cut-off jean shorts at the time.
"The first thing that the professor said to me was 'is that really what you would wear?'," Chai said.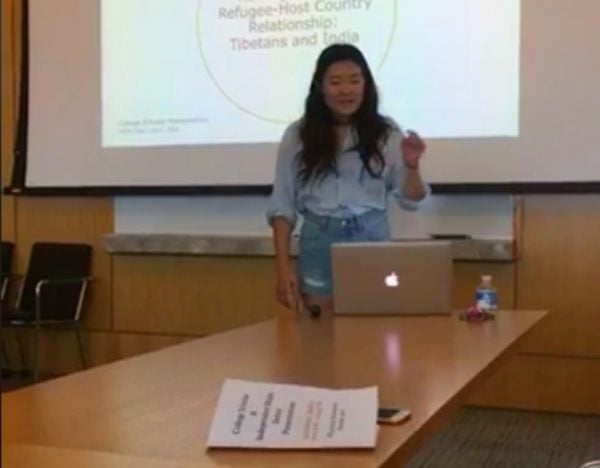 She said she was told by Prof Rebekah Maggor that as a speaker, she was making a "statement" with the clothes she chose to wore.
Chai was "so taken aback", she didn't know how to respond at first.
"(Prof Maggor) proceeded to tell me in front of my whole class that I was inviting the male gaze away from the content of my presentation and onto my body," she wrote on Facebook.