After the birth of her second child, Kristy Chong was doing a lot of running and travelling and came to the realisation that her underwear was failing to protect her from sweat and occasional bladder weakness.
She started to think about all the times as a woman, underwear fails us.
1 in 2 women with heavy period, 1 in 3 mums with incontinence, 1 in 10 women with endometriosis causing irregular bleeding and every woman who works out at the gym.
She spent the next 18 months developing the patented Modifier Technology™ and another six months of prototype testing, before launching the Modibodi brand.
Read her interview with Mamamia.
What is Modibodi?
Modibodi is underwear and swimwear for everybody. Our flagship absorbent, leak-proof underpants are great protection for sweat, odour, bladder leaks and menstrual flow. Since launching the leak-proof range, we have also introduced an award winning nursing singlet, moisture wicking underpants and now a leak-proof swimwear range.
We are on a mission to empower women by designing solutions that are fashionable, functional and provide a sustainable alternative to disposable hygiene. We ultimately believe that making positive change in the world should be as easy as changing your underwear.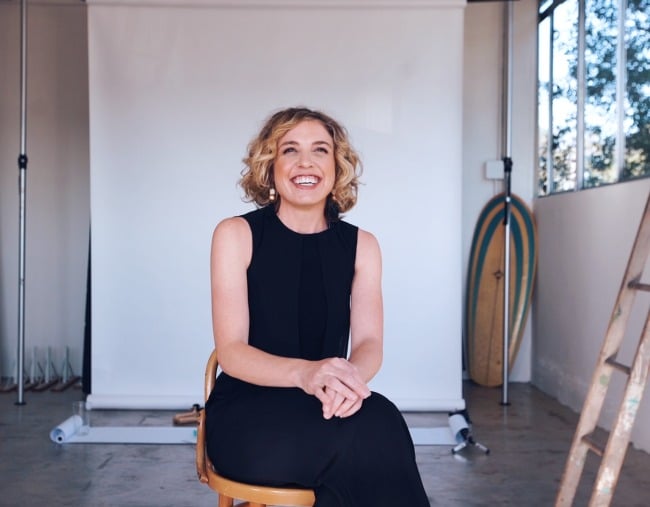 Kristy Chong. Image: Supplied.
What were you doing before you went into business for yourself?
I worked for 13 years in senior management public relations roles for multinational organisations including McDonald's Australia, Sanofi-Aventis and Edelman PR.