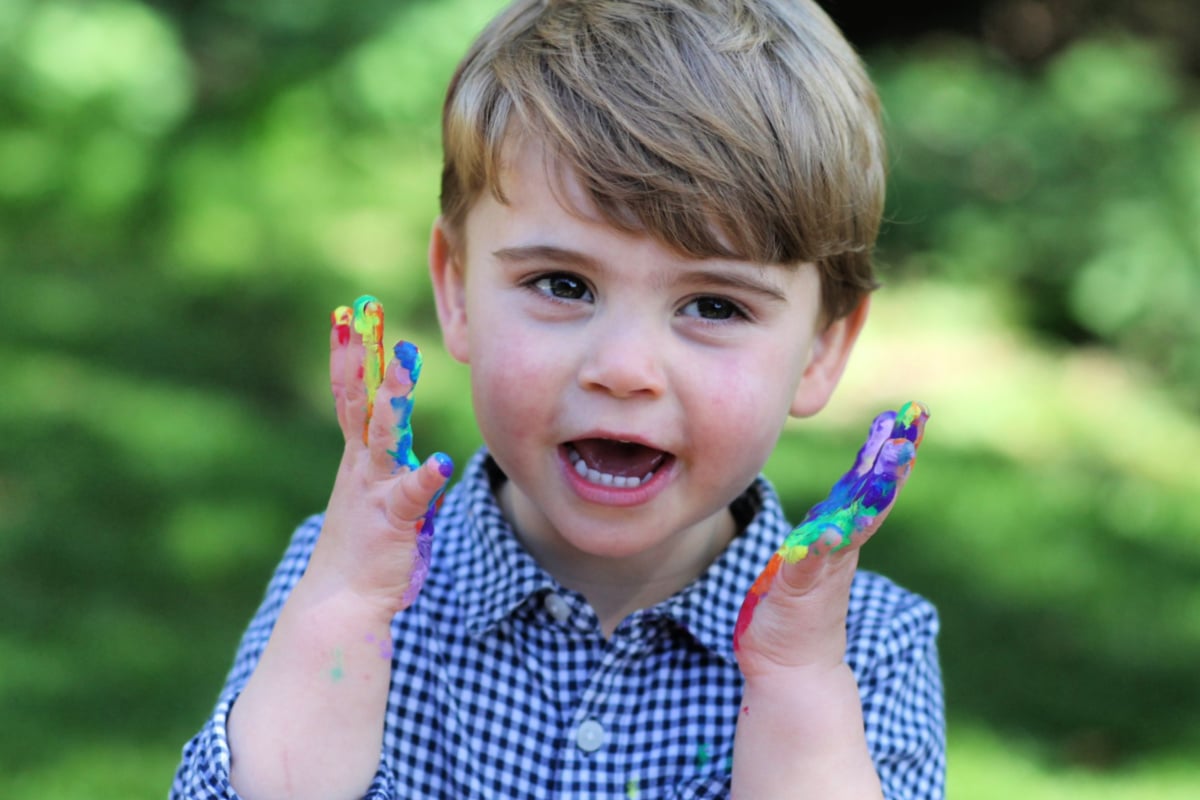 Anyone who says Australia doesn't need the monarchy anymore clearly hasn't seen Kate Middleton's portraits of her very cute kids.
It's more complicated than that, of course, but for today, let's put our personal feelings aside and enjoy the wholesomeness that is Prince Louis' birthday album.
In case you haven't been keeping track, the young man who was definitely a baby last time we checked is now TWO.
WATCH: Check out how cute Prince William and Prince Harry were as baby royals in the video below, post continues.
Every year when Kensington Palace shares birthday portraits of the young royals, we're repeatedly shocked by a) how much they've GROWN and b) just how old we are. These latest photos are no exception.
To mark the Prince's second birthday on April 23, The Duchess of Cambridge shared three never-before-seen photos of her youngest child.
The photos taken at The Duke of Cambridge Prince William and Kate's Amner Hall home in Norfolk show Prince Louis joyfully finger painting a rainbow artwork in support of Britain's NHS health workers.