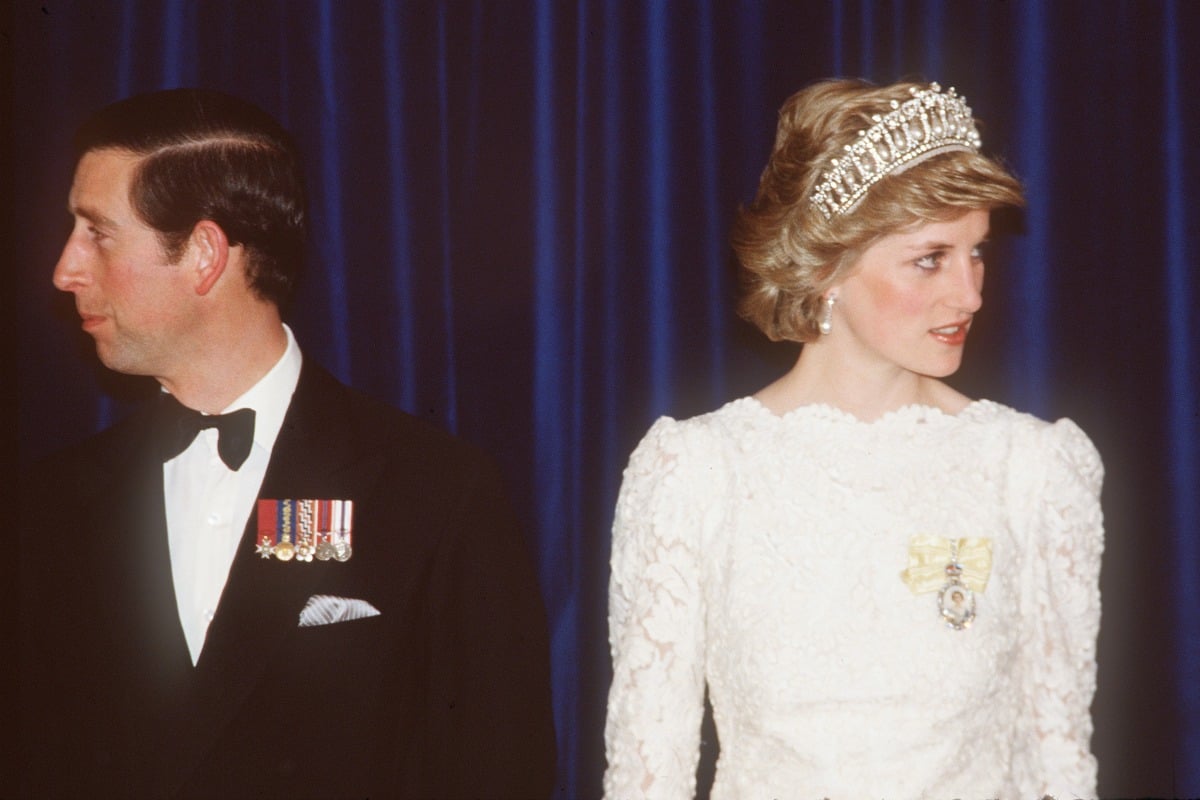 To catch up on all things royal family, make sure you check out our Royal Hub. We've got you completely covered.
When Princess Diana and Prince Charles posed on the steps of St Paul's Cathedral on their wedding day, their relationship looked every bit the royal fairytale romance.
But even before the pair wed in 1981, there was a third person in Diana and Charles' relationship – Camilla Parker Bowles.
And it seems Diana knew about it all along.
A new royal podcast has exposed how Charles was making secret phone calls to his former partner Camilla while travelling with his wife and their two children, Prince William and Prince Harry.
But despite seemingly making the phone calls in private, former royal security guard Ken Wharfe has said that Diana was well aware of their affair.
"It was sad in a sense for Diana of course because Camilla was always on the back of her mind," Wharfe said on Robert Jobson's Royal Podcast.
"At one point during this trip, Diana was aware that Charles was on the telephone to Camilla," he added.
The family holiday wasn't the first time Diana learned about the secret phone calls between her husband and Camilla.
Instead, Wharfe said that it was just something she "lived with".
Several years later, Diana confronted Camilla about her interactions with Charles.
"I was terrified of her. I said, 'I know what's going on between you and Charles and I just want you to know that,'" Diana told her biographer Andrew Morton.
"She said to me: 'You've got everything you ever wanted. You've got all the men in the world fall in love with you and you've got two beautiful children, what more do you want?' So I said, 'I want my husband'. And I said, 'I'm sorry I'm in the way … and it must be hell for both of you. But I do know what's going on. Don't treat me like an idiot.'"
Finally, in 1992, Camilla and Charles' affair was exposed when tapes of conversations between the two were leaked.
Want more Mamamia stories? Sign up to our newsletters and get our best stories straight into your inbox.