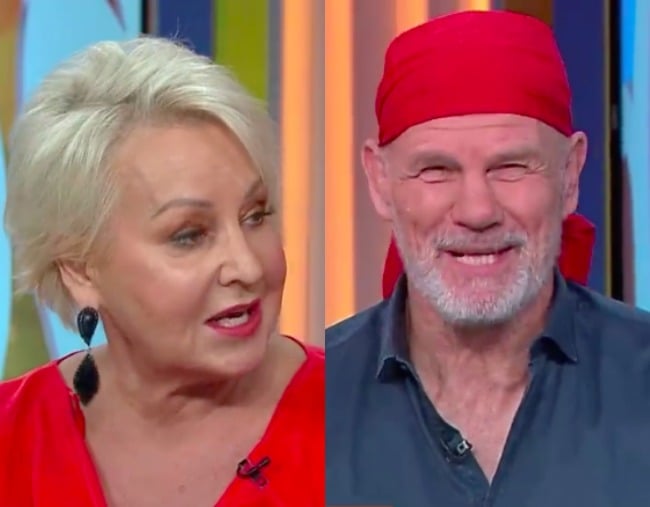 Pepsi wants to give its Australian employees the choice to swap out some public holidays for more culturally appropriate celebrations – like Chinese New Year and Diwali.
The new trial has been introduced to reflect the company's drive for greater inclusion of their multicultural employees.
But not everyone agrees.
On a Weekend TODAY Sunday jury segment this morning, author Peter FitzSimons and former journalist Prue MacSween clashed over Pepsi's move.
Although MacSween said she believed in the principle itself, she claimed Pepsi were "jumping on the PC bandwagon" with the move.
"I was furious about it until I saw that they're still honoring Christmas, Anzac Day and Australia Day but they're going to allow Chinese New Year etc," she said.
"I haven't got a problem, proving these people that they want to observe these holidays take it in their holiday leave package."
A taken aback FitzSimons mimicked MacSween's use of the term "these people", responding: "These people… these people. We all know what Prue means by these people," he said.
"You know the ones I mean, they don't look like us… these people."
FitzSimons then joked that he agreed with MacSween's comments: "This policy sounds dangerously like post-1952 and as you know Prue and I, if it's a policy that doesn't belong in 1952, we're not happy."
"You are an imbecile. Have you ever heard anything so ridiculous? Don't be with me, I never want you to agree with me," MacSween fired back.
As the panel began discussing gender equality in household duties, the pair continued to clash in their opinions.
"If my missus was here, she would see a messy desk and it would bother her. She would start re-arranging things," Peter said.
"You are a pig!" Prue said in response.
It's not the first time the regular guests have argued with each other on-air – the pair has also argued over the use of gender-neutral terms and the treatment of Indigenous Australians.