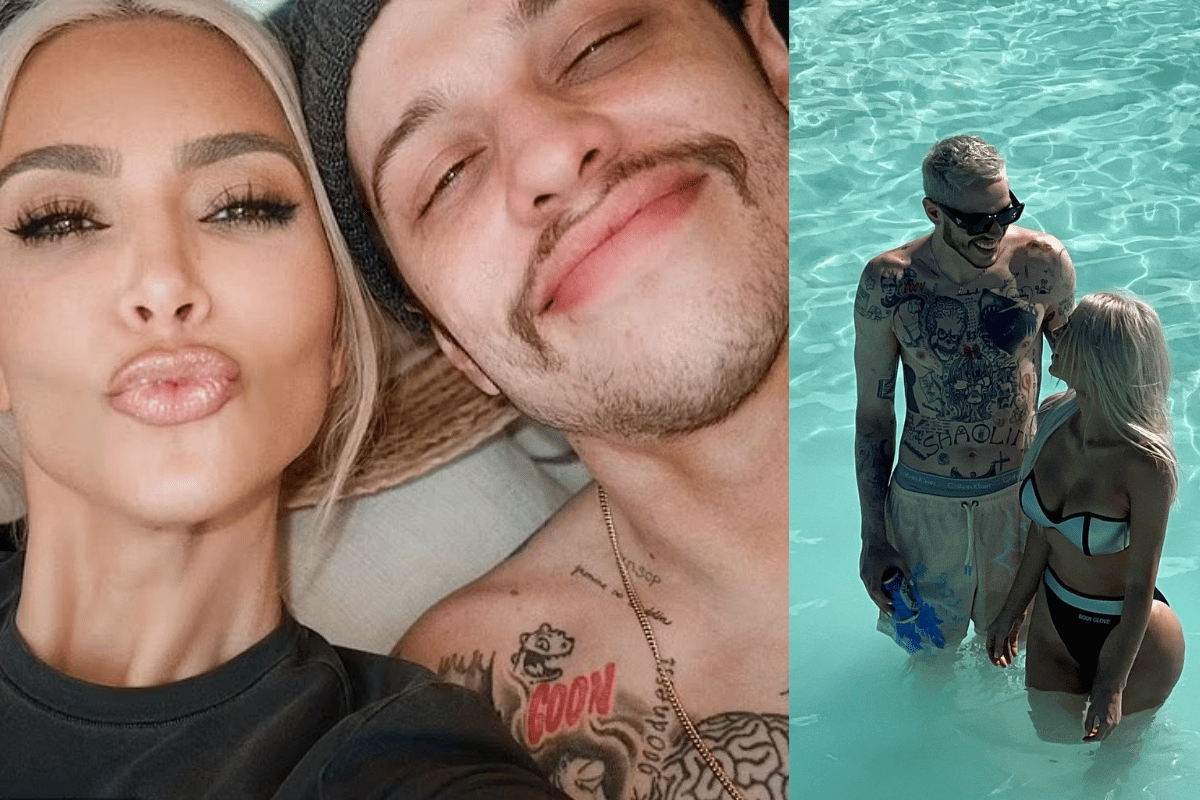 Kim Kardashian and Pete Davidson recently enjoyed a holiday in the sunny, tropical Cairns.
Kim touched down in Queensland earlier this week after allegedly spending an enormous amount of money on a flight from the Bahamas, to spend some quality time with her boyfriend of nine months. 
Watch the trailer for The Kardashians. Post continues after video. 
ICYMI, the pair are one of the most talked about couples at the moment, so we did some digging to find out what exactly Pete and Kim were doing while they were Down Under.
The reason why Kim is in Australia.
It's been quite a few years since Kim last visited Australia, with her most recent trip dating all the way back to 2014, which was to promote her fragrance, Fleur Fatale. 
This time around, there is no work to do. Kim came to visit Pete while he was in Far North Queensland to shoot a new film. 
Kim spent big bucks to get to Australia.
It has been reported that the Keeping Up With The Kardashians star splurged $200,000 by taking her private customised plane to fly to Australia. 
The fuel alone is believed to have cost Kim $180,000.
Her new personal Gulfstream G650 reportedly has all-white wood detailing and a cashmere ceiling, plus phone chargers built into every plane seat. The luxury jet is rumoured to cost at least $100 million.
Kim's Aussie adventure follows just days after she shared photos of her alongside her sister Khloe Kardashian. The pair were holidaying on the beaches of Caicos Islands, just south of the Bahamas.