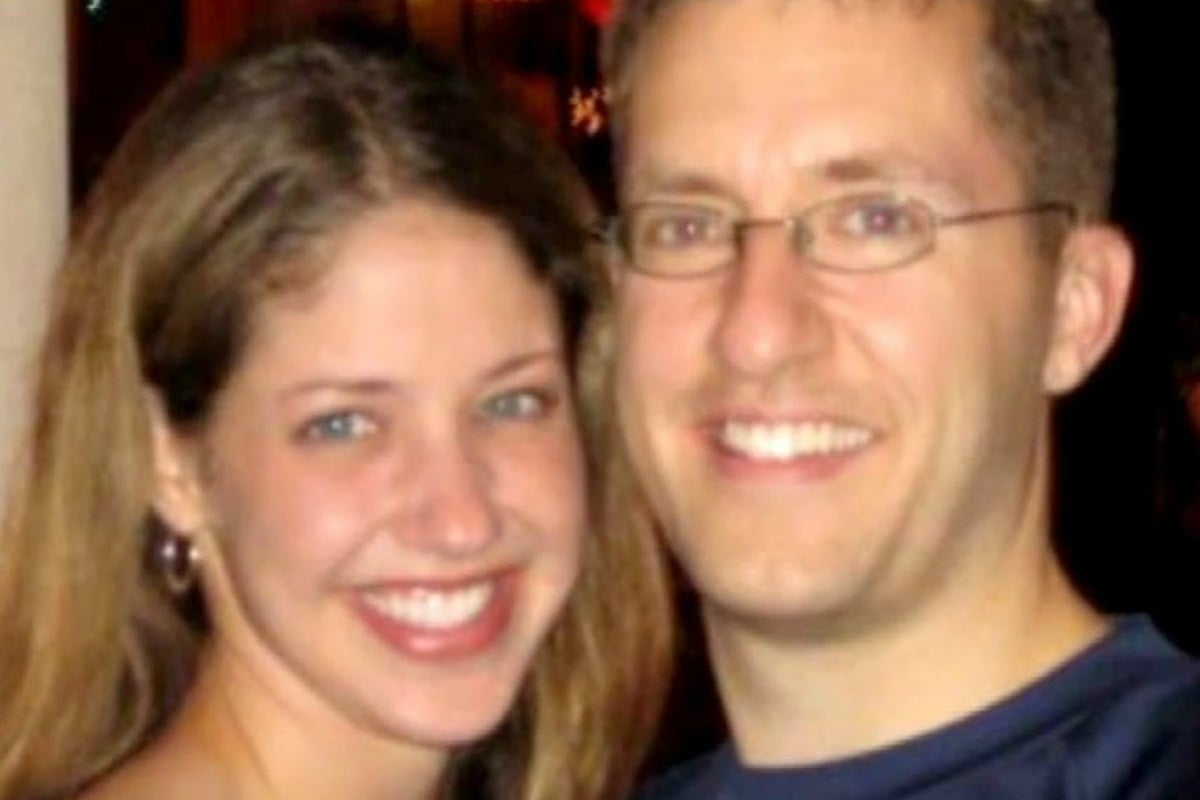 Last year, Wondery released a podcast called Dirty John.
As soon as it hit the podcast charts, millions of people became engrossed in the story about a master manipulator and the woman he almost ruined.
The twisted tale of John Meehan and Debra Newell captivated audiences around the world. It has since been turned into a TV series, which dropped on Netflix last week.
And now Wondery is back with the new 'Dirty John'.
Mamamia's daily news podcast The Quicky will get you up to speed on what you need to know today….

Hosted by reporter Matt Shaer, Over My Dead Body tells the story of Dan Markel and Wendi Adelson.
Dan and Wendi met in the mid-2000s, when she was a third year law student at the University of Miami and he was a criminal law professor at FSU. To outsiders, they seemed like the perfect couple.
Their 2006 marriage was announced in the New York Times, despite Wendi being a Florida native and Dan originally coming from Canada. The pair went on to have two children together.
When Dan got a new job in Tallahassee, Florida, the young family relocated, even though Wendi was feeling very apprehensive about the move.
That's when the marriage began to unravel.
Wendi was unhappy in Tallahassee, she was bored, and she felt like she was too far away from her family in Miami.
So, one day in 2012 while Dan was away for work, Wendi packed up her life, took her children, and left.
"Markel reportedly returned home from a business trip to find his family gone, a majority of the contents of the house missing and the paperwork for dissolution of marriage displayed on his bed," read a warrant for the case.
 

View this post on Instagram